About 308 students of the University of Cape Coast Business School have received 2019 Dean's Award at a ceremony held on Thursday 19th September, 2019 at the school.
The Dean's Award is observed annually by the Business School to recognize high performing students with certificates of excellence and book awards.
The 2019 award was given to 308 students in level 200, 300 and 400 against 196 in 2018 and and 173 in 2017. In all 13% of a total enrollment for level 200 to 400 were awarded while BCom Accounting recorded the highest number of 176 awardees, followed by BCom Finance 52 students and BCom Management 39 students.
The ceremony was chaired by the Provost of the College of Humanities and Legal Studies, Prof. Francis Amanquandor who described the awardees as the head of the fish and that the tail is part of the fish meaning the school should work hard to attend to the weaker students also.
On his part, the Dean of the School of Business, Prof. John Gatsi explained that the school is not only interested in awarding first class students and that the Centre of Entrepreneurship and Small Enterprise Development is working hard to identify students are are undertaking creative ventures while in school for recognition. He said the number of students learning additional skills during long vacations and through the School 's Business Incubator while in School is encouraging.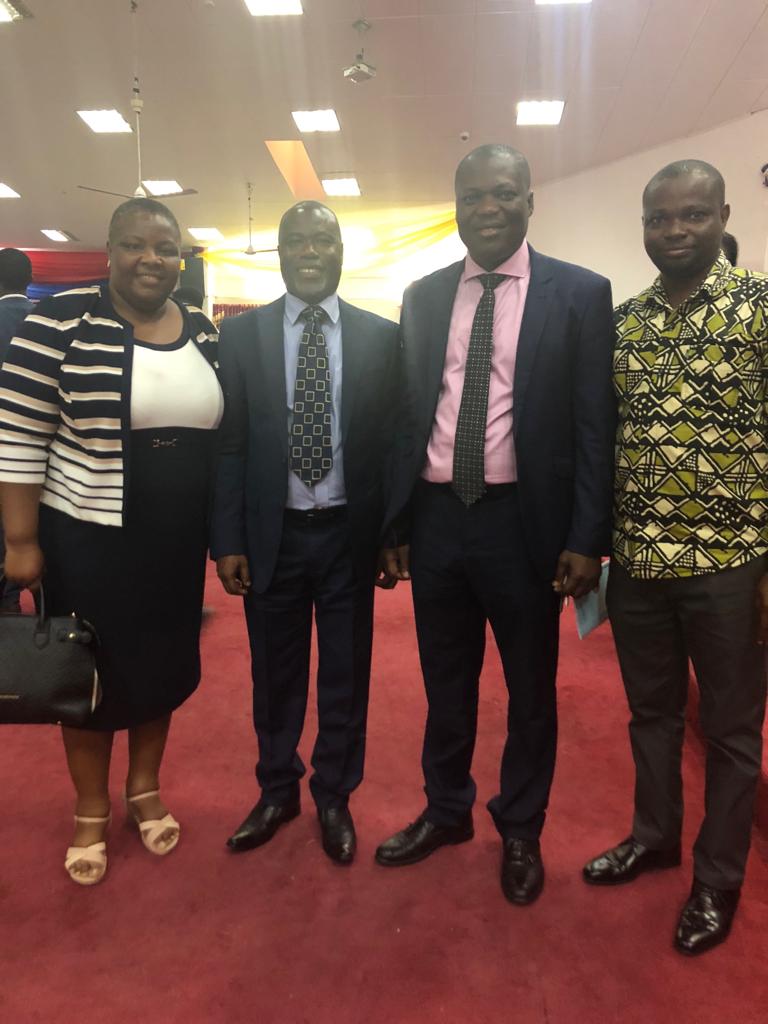 Prof. Gatsi said Entrepreneurship education is empowering students and it is now easy for students to demonstrate the willingness to learn new skills. He said the major challenge the school has accepted is to work hard to improve soft skills and the attitude that makes them ready for the world of work and opportunities.
The Dean, explained that analyzing the statistics, revealed that 23 students improved from second Upper to First from level 200 to 300. The Chartered Institute of Management Accountants (CIMA) awarded two each for BCom Finance and BCom Accounting who were considered the most improved students at level 300.
The ceremony was attended by the Director of Finance of the University, the Provost of the College of Distance Education, Deans of Faculty of Social Sciences and School of Economics, Heads of Departments of the School, Board Members of the School of Business and Lecturers from the School.
The Guest speaker , Mr. Felix Queicoe motivated the students by using his personal experience both while in UCC and the world of work. He asked students to embrace failure and set backs with positive attitude and take mentorship seriously.He advised lecturers to take balanced work life seriously as their health is crucial for nation building and family.
The School organized dinner for lecturers and awardees.