Adverts:- Land for Sale at Oyibi, Adenta, Ayi Mensah, Oyarifa. House for sale at Spintex, Oyarifa - CLICK HERE
The Ghana Education Service (GES) and the Ministry of Education (MoE) has released the 2023 transitional academic calendar of the Senior High Schools, towards the commencement of the 2023/2024 academic year.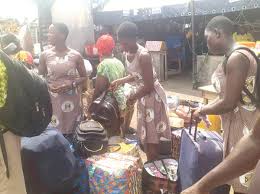 The calendar revealed that schools will resume for the commencement of the 1st semester academic activities for both SHS3 and SHS2 students on January 9, 2023. However, the yet to be admitted SHS1 students shall report to school on February 20, 2023.
According to the calendar, SHS3 and SHS2 students after reporting on January 9, will go for the mid-semeter break from February 18, March 10 to reopen on March 13 and April 24 respectively.
Meanwhile, the SHS1 students will break for the mid-semeter on April 22 to reopen on June 19, 2023.
The 1st semester for the SHS3 and SHS2 students will come to a closure on June 2, 2023 whiles the SHS1 students will vacate for the end of the 1st semester on August 4, 2023.
In summary, SHS3 and SHS2 students will undergo 34 and 33 weeks, 1360 and 1320 contact hours in school within the 1st semester phase respectively. The SHS1 students on the other hand, will only spend 27 weeks which covers 1080 contact hours in school within the 1st semester phase.
Students are therefore requested to prepare for the next academic year which commences soon.
Download the Full Academic Calendar Below