STAND International, Scotland, as part of its humanitarian works in rural communities across the world, has built a library and ICT block for the Okadjakrom town in the Jasikan Municipality, in the Oti Region.
The project forms part of the many charitable works embarked on by the organization, in collaboration with its Ghanaian partner, B. YouthAid Foundation, a non-governmental organization that supports the educational needs of school children in rural communities.
The volunteers, numbering ten (10); five women and five men, arrived at Jasikan on 14th September 2022 and began work immediately after the building was examined, and acquainted themselves with the people of the community and with the environment.
According to the country coordinator of STAND International and the President of B. YouthAid Foundation, Mr. Bernard Nana Yaw Bediako-Nayo, who coordinated the building project, this is not the first-time volunteers from STAND International, Scotland have visited the country and embarked on such a project in the rural community. He recalled that in May this year, a set of volunteers also embarked on a similar project where they painted a classroom block. Mr. Bediako-Nayo added that, aside the project aiming to provide a conducive and safe learning environment for students in the community, it considered the purpose of promoting international friendship, stimulating and supporting intercultural activities among children, as well as promoting goodwill between Ghana and Scotland.
With the aid of some teachers and young energetic community folks who availed themselves to assist the volunteers in the building project which involved construction work, roofing and painting, the work was completed within 3 months amidst heavy rains.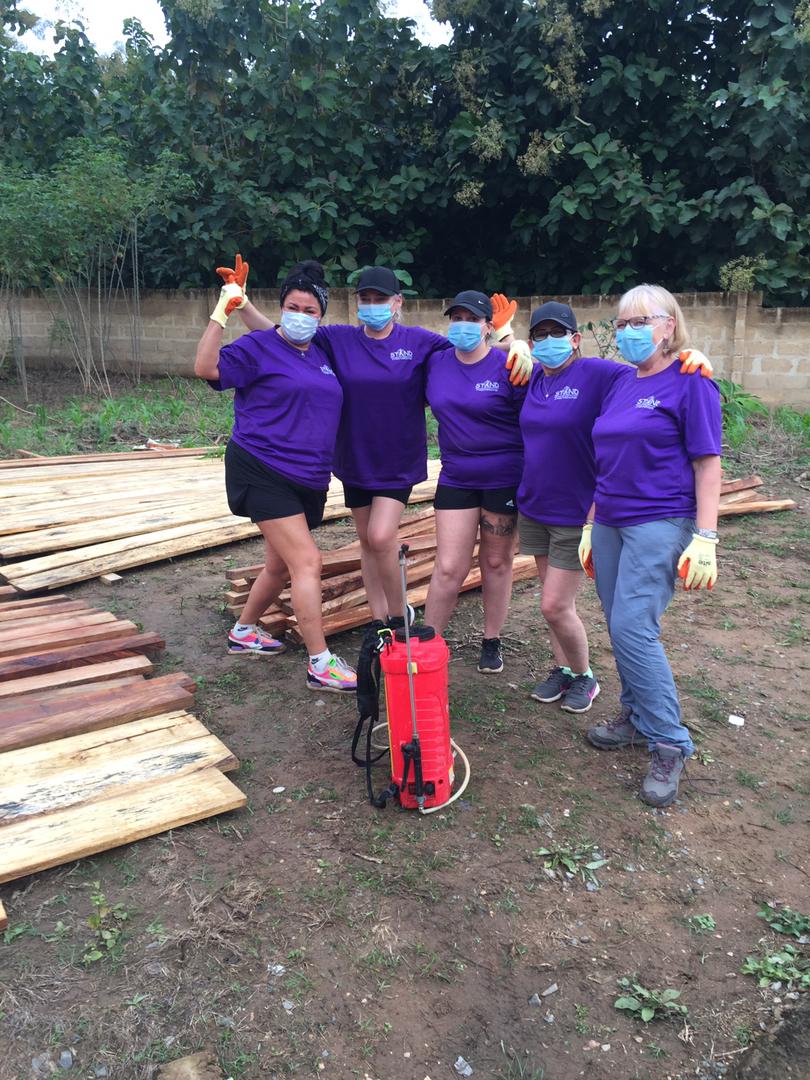 Aside the project materials the volunteers brought to work with, they brought along and shared educational materials (books, pencils, and rulers) for the children, to aid them in their studies. On the basis that the abilities of many students do not fit within the pre-defined learning limits, but are revealed in non-formal education programmes for youth, which allow students to nurture their abilities, to reveal their individual personalities and strengths, the students were engaged in informal learning activities such as games, and mentoring to create a positive approach towards learning, which will help build their physical, mental and psychological health.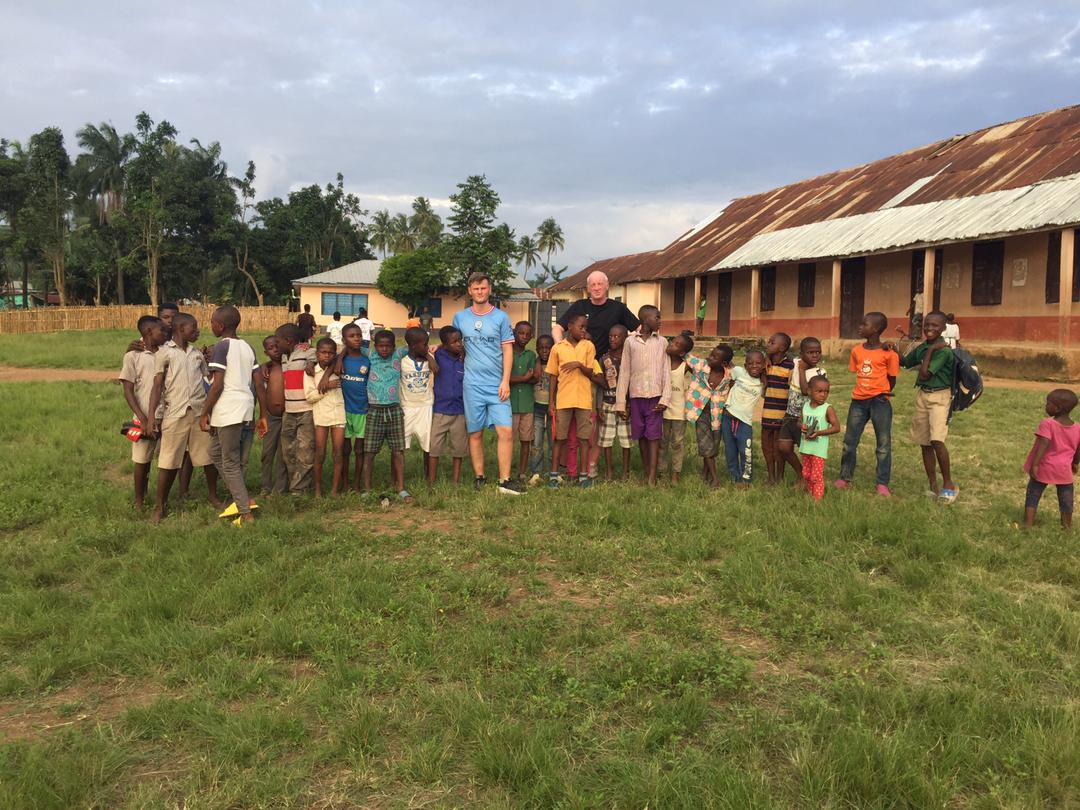 At the end of the project, the volunteers officially handed over the building to the community in a simple yet heartwarming ceremony witnessed by the school children, teachers and some of the people in the community as they bade farewell to the people.
STAND International started as a joint project between two Scottish homeless charities in 2003, with the aim of encouraging homeless individuals to take up volunteering opportunities in their communities. This initiative was extended to include homeless volunteers participating in short-term volunteering opportunities in a number of countries.