It is now clear that the Akufo-Addo/Bawumia NPP government already used the grant of the peripheral portions (constituting only 118 acres) to the Owoo family as a conduit to share the Achimota Forest Reserve lands. 
The Owoo family was granted only 118 acres of the peripheral portions of the Achimota forest in 2013. Why then has the Akufo-Addo/Bawumia NPP government reclassified and released 361.5 acres? Who are the beneficiaries of the excess of 243.5 acres? The extra 243.5 acres of the land reclassified by government is not going to the Owoo family, so who are the non-Owoo family beneficiaries?
Why did the government reclassify 361.5 acres, constituting about 40% of the total area of the Achimota Forest Reserve as no longer being a forest reserve? Well, contents of the late Sir John's last will, and comments by OKAYFMs' Tikese affirm our suspicions that persons not members of the Owoo family have already acquired portions of the Achimota Forest Reserve lands.
Indeed, portions of the last will of the late Kwadwo Owusu Afriyie (A.K.A Sir John), confirms further that officials of the corrupt Akufo-Addo/Bawumia NPP government have appropriated the Achimota Forest lands (See points d, e, & f of the attached document) to themselves, families, friends and associates.
Kwame Nkrumah Tikese on his Ade Akye Bia show on May 19th 2022 (today) stated boldly as follows: "Charles Owusu yesterday questioned the government on whether it was only the Owoo family who had been given the lands. Because some of us know other persons who have received huge portions. Someone has acquired as much as 20 acres, with each acre containing four plots of land. That's enough to build 80 houses. They have shared it, and you will be amazed at the calibre of people in Ghana who have acquired some of the lands" (OKAYFM, Kweme Nkrumah Tikese, Ade Akye Bia, Thursday May 19, 2022).
This Achimota Forest Reserve land matter should capture the attention and warrant action of the Special Prosecutor. Using entrusted power for private and personal gain is corruption. This is criminal and must be roundly condemned by real patriotic Ghanaians. We must demand a reversal of this loot and share of the Achimota Forest Reserve lands immediately.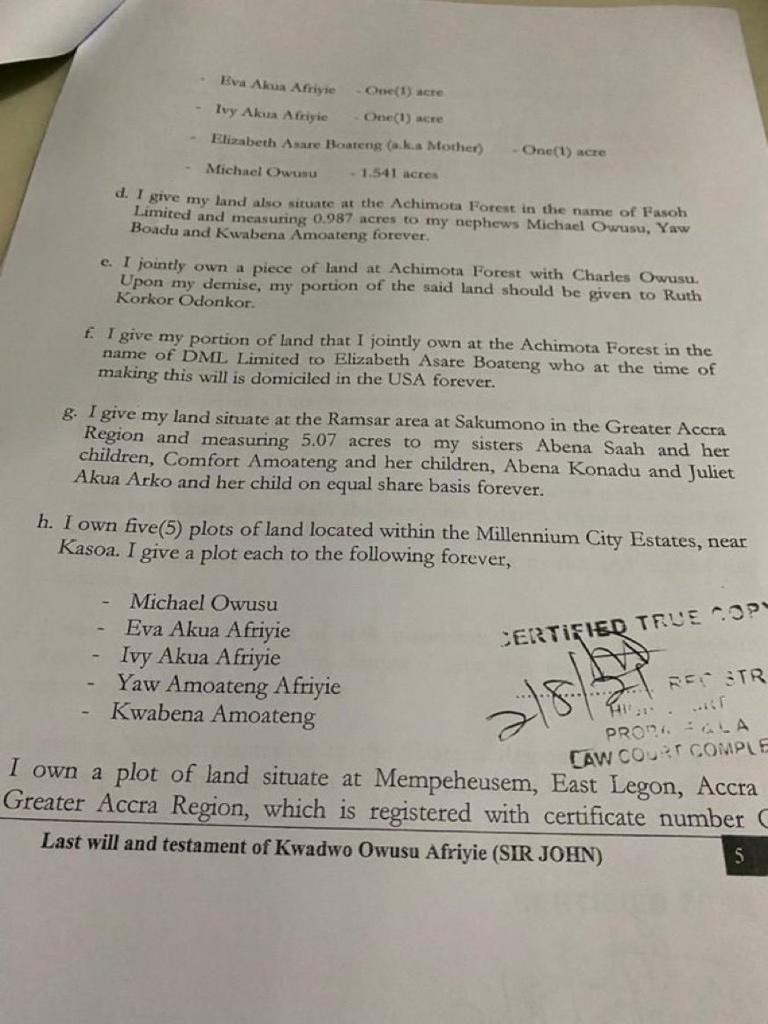 In Solidarity,
Dr. Clement Apaak
M.P, Builsa South