Prosper Yaw Hoetu, the former KNUST SRC President has been called to the Ghanaian Bar thus joining the roll of lawyers in the country.
The professionally trained teacher and a youth worker is the Executive Director for Youth Network for Human Rights and Democracy (You-Net), a position he has been serving since his day's at the Kwame Nkrumah University of Science and Technology.
The social democrat, youth and democracy advocate was a professional teacher until joining the social work field.
In 2015, Prosper Yaw Hoetu won the Commonwealth Youth Worker Awards, a recognition Graphic Online quoted him as saying "It's quite humbling" for no less a body than the Commonwealth Organisation to give this recognition for the work done by his organization."
"I'm quite excited about the award and it gives me further impetus to work for the interest of the youth." – He told Graphic Online.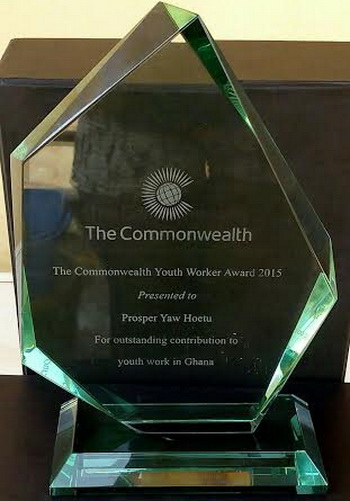 The 2008/09 academic year SRC President of the KNUST also served as the Local NUGS President of the University between 2007-2008 and graduated with Bachelor degree in sociology and social work. He then proceeded to the Zenith University College for his LLB and to the Ghana School of Law for his professional law certificate programme.
By Efo Korsi Senyo / awakenewsroom.com