Former President John Draman Mahama on Wednesday met with the diplomatic corps to share with them his position on the dastardly January 31 attack on innocent Ghanaians by hoodlums of the New Patriotic Party (NPP).
Joined by the National Chairman, Samuel Ofosu Ampofo and General Secretary Johnson Asiedu Nketia of the National Democratic Congress (NDC), the Deputy Minority Leader James Avedzi, a former Minister for National Security Kofi Totobi Quakyi and senior members of the NDC, President Mahama was of the view that the actions of the NPP's vigilante group under the instructions of the Presidency were criminal, and must be prosecuted.
The briefing traced the history of the NPP's introduction of the vigilante groups, their training and the dangerous decision to arm the hoodlums and also clothe them as supposed national security operatives.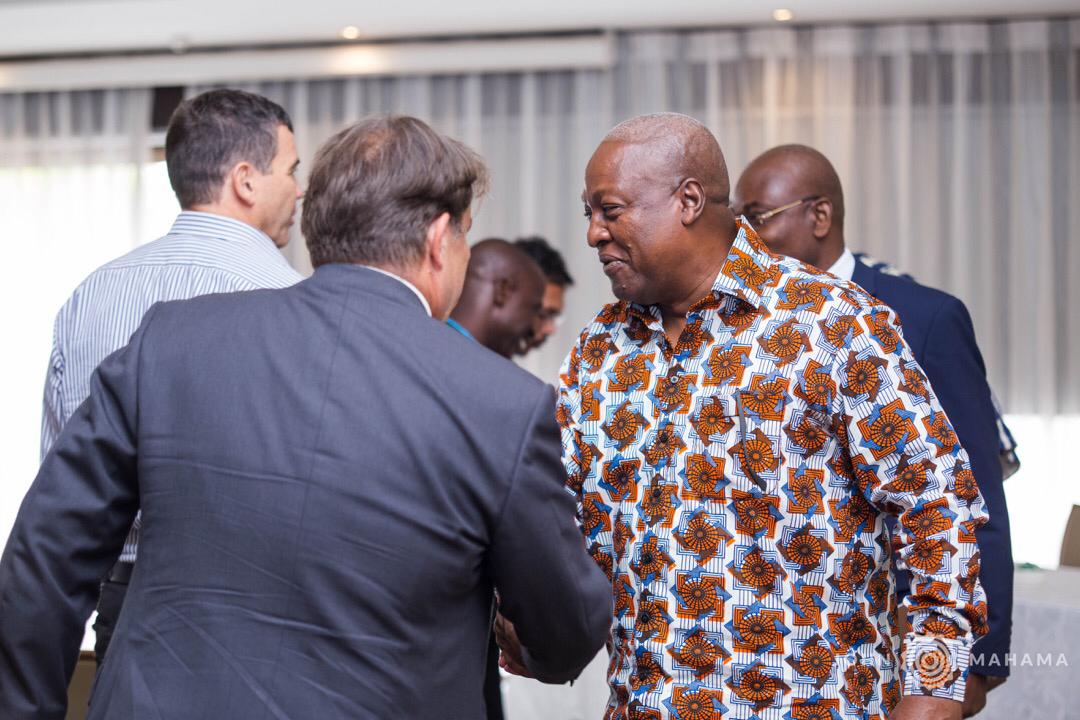 The diplomats were shown multiple videos of the barbaric attacks, gun violence, unrepentant admissions of responsibility by a Minister of State at the Presidency, Bryan Acheampong and videos of previous outings of the NPP government vigilante groups, Delta and Invincible Forces.
Adverts:- Land for Sale at Oyibi, Adenta, Ayi Mensah, Oyarifa. House for sale at Spintex, Oyarifa - CLICK HERE
Please click link below for more photos:
https://flic.kr/s/aHsmAxbEaK