Sad History in Ghana (November 1998)
Police Constable Owusu Srkyere, also known as Kwaku Ninja, and Jerry Worn, popularly known as 'Taller' were murdered by land guards at Ablekuma, a suburb of Accra in November, 1998.
The two were attached to Striking Force Unit of the Ghana Police Service and report indicated that they were on a mission to inspect the land of the late Kwaku Ninja.
On reaching Ablekuma township, ten indigenes of the area were said to have pounced on the two police officers and subjected them to severe beatings.
In the process, Constable Wornu (Taller), died on the spot, while Kwaku Ninja who had mastered in martial arts attempted to escape from the mob attack.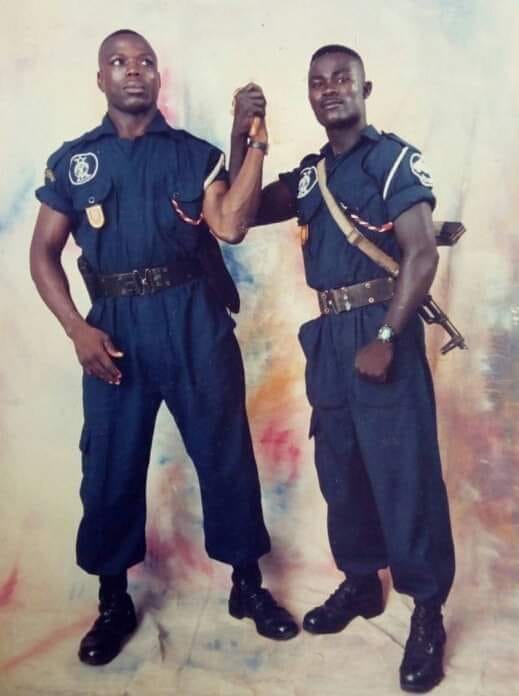 Police report narrates further that Kwaku Ninja hanged on a moving tipper truck in his move to escape being lynched, but he did not succeed the hike.
One of the suspects, Kwaku Kwei, also known as Kwei-kwei, told the police that he joined other accomplices including one 'Terminator' to beat him to death.
He also admitted that he personally dug the hole for the body of Ninja to be buried, the police said.
The body of Kwaku Ninja and Taller were buried at different locations in the locality, including an uncompleted building, and later exhumed by police administration for autopsy.
Some of the suspects have been charged and serving various terms in prison for murder.
Credit: Gh