Mainly drinking water company and presence in seven African countries with over 8,500 retail points, Jibu is set to enter the Ghanaian market from Wednesday, October 5, 2022.
Ghana's chapter head quartered at Madina in Accra – the country's capital, Jibu seeks to capitalize and equip emerging market entrepreneurs to create affordable access to drinking water and other necessities in the country.
The company is ready to officially launch in the country on October 5, 2022, 9am at the company premises after it has successfully completed training of its sales team today, September 30, 2022 in Accra.
Jibu, since 2012 has launched many successful franchisees in Africa serving thousands of customers on a daily basis in Kenya, Rwanda, Uganda, Tanzania, DRC, Zambia, Burundi, and now, Ghana.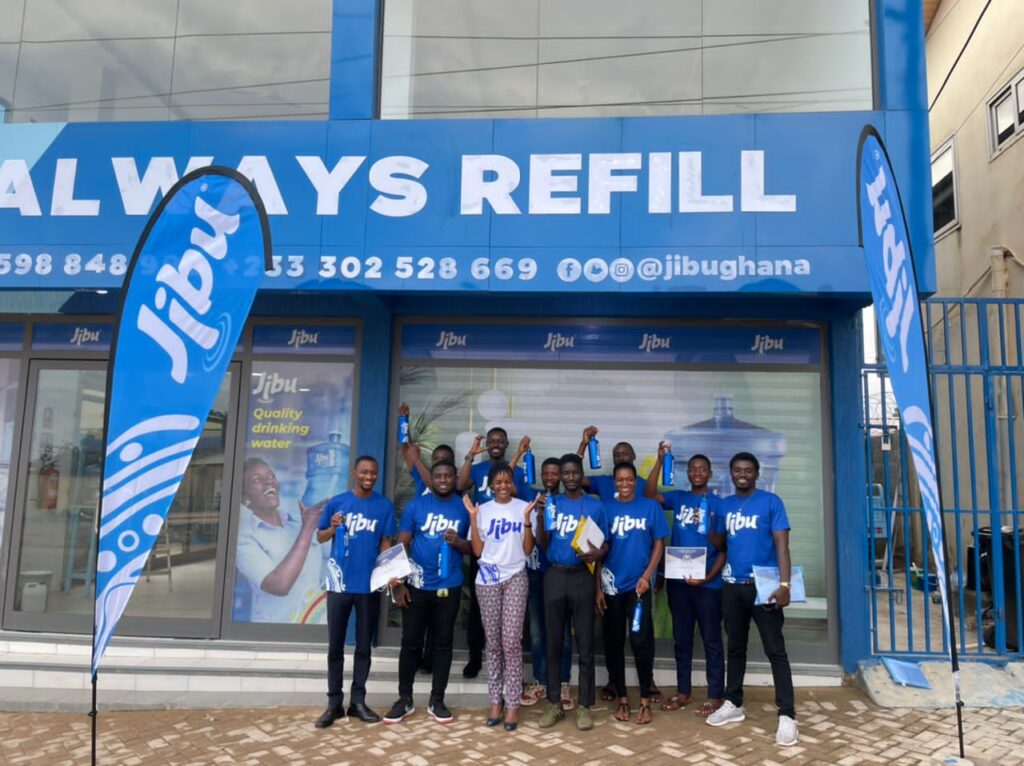 "While water is our primary product, in some countries we have now added LPG and fortified porridge and we have other products and brands in the pipeline. Our ultimate goal is to launch a network of independent social entrepreneurs who, with high visibility retail storefronts and proven business acumen, are poised to revolutionize the African market and pave the way for developed world resources to become more effectively deployed in emerging markets". – Jibu on its website