An Aide to Hon. Bryan Acheampong, MP for Abetifi Constituency, Nathan Gyasi Marfo popularly known as Nat Bongo and family on the 1st day of 2019 put smiles on the faces of orphans in BASCO orphanage at Troto near Akote a community in the Suhum Municipality.
As Jesus Christ told his disciples, as you do for those in need, you do it for me. Mr Marfo considers this gesture as not motivated by any political inventions if one may harbour. Rather he sees it as God's guidance which he thinks will necessitate the attraction of God's blessings.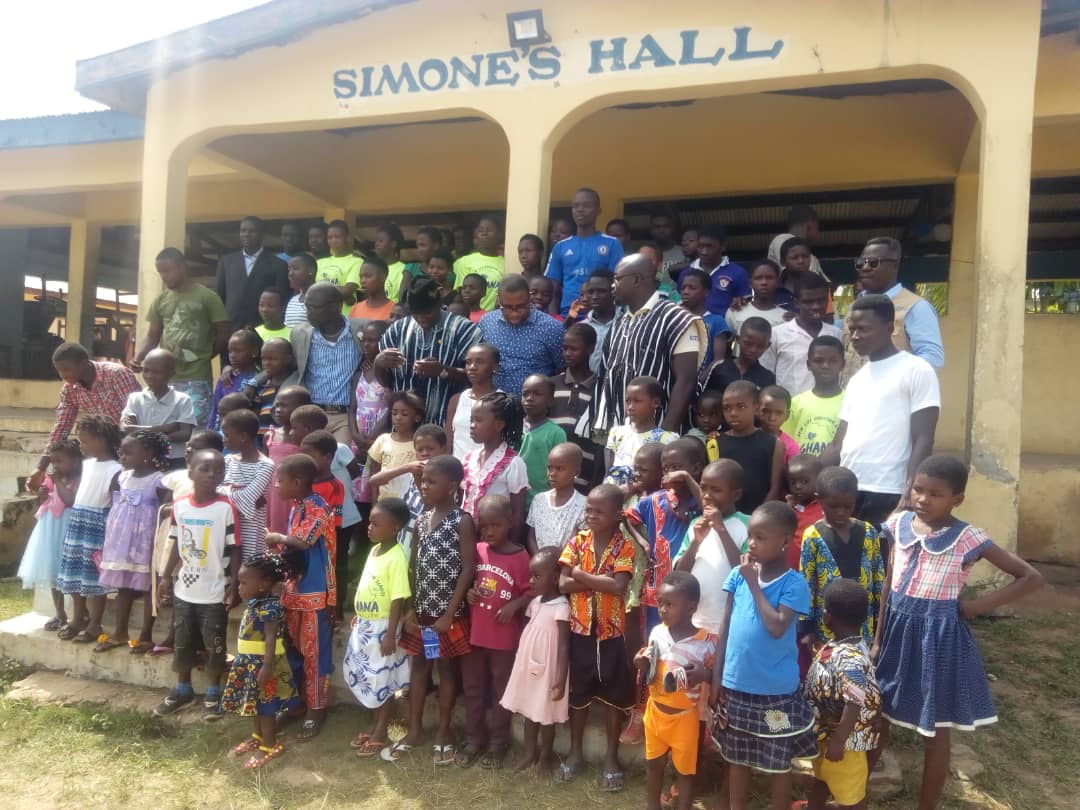 Speaking to the media present, the aide to the Minister and a Council of Patron of the NPP in the Suhum Constituency, Mr Marfo Gyasi entreated that gestures such as this must be considered as God's will and must be frequently be practiced by all who are touched by the will to put smiles on the faces of these orphans.
He advised the authorities of the orphanage to consider this as an intervention which must be rarely seen in the lives of the children for its intended purpose. His checks according to Mr Marfo Gyasi indicates that BASCO orphanage is clean from any such diversions of kind-hearted donors which otherwise may be unproductive to further support bases.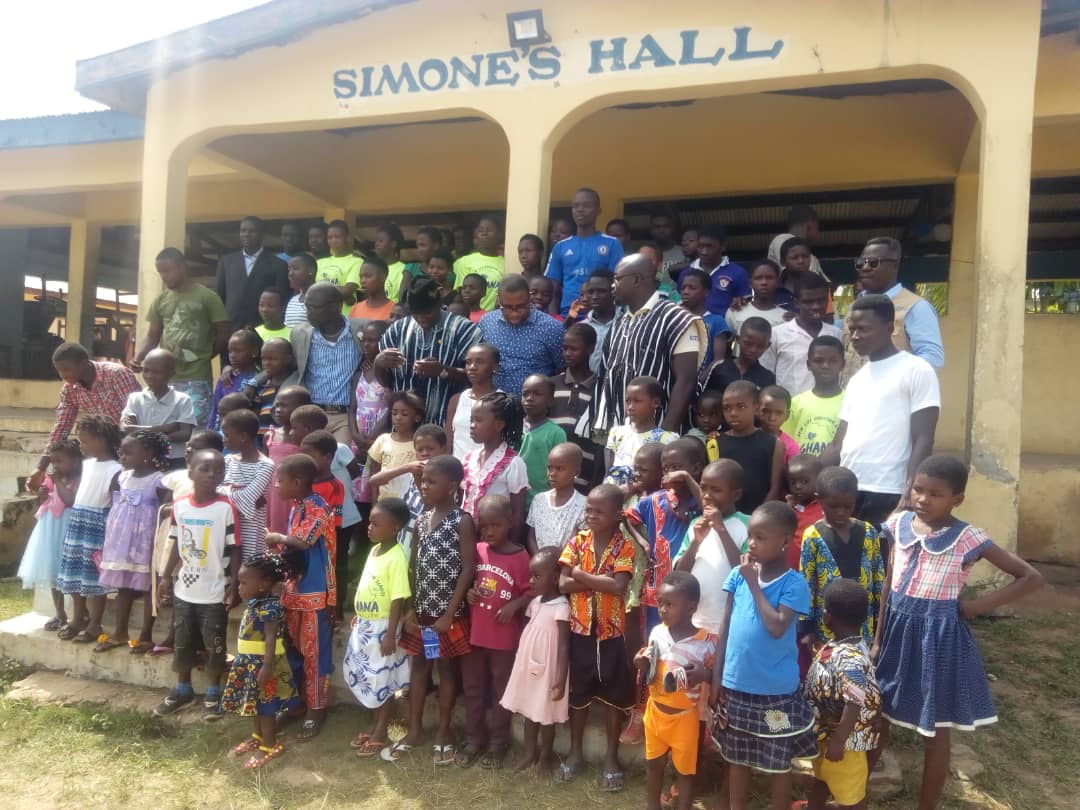 Adverts:- Land for Sale at Oyibi, Adenta, Ayi Mensah, Oyarifa. House for sale at Spintex, Oyarifa - CLICK HERE
He admitted that this gesture won't solve all the challenges associated with the caring of these little ones, as he and his family assures of paying frequent visits to do more, he entreated others not to consider only their immediate family members but do extend it to these orphans so they don't become burden in the society they find themselves.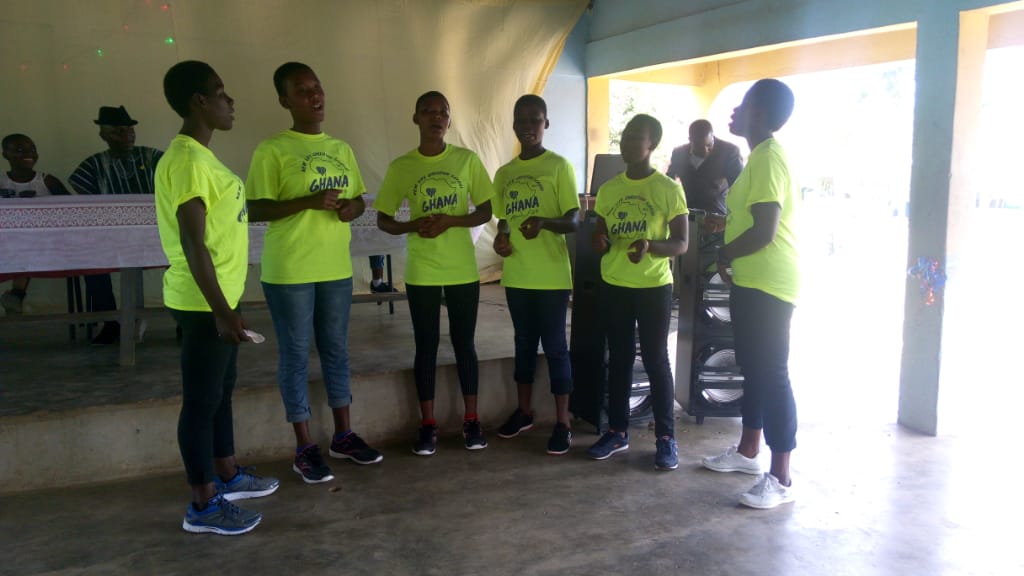 Rev Emmanuel Sakyi, who received the items on behalf of the orphanage expressed his sincere gratitude to Mr Nathan Gyasi Marfo and family for coming to their aid. "This indeed will shower the blessings of God onto this family". The Rev prayed. He called on Government and all touched to emulate this kind gesture and come to their aid. The children danced out their hearts to express their appreciation to the Aide to Hon Bryan Acheampong.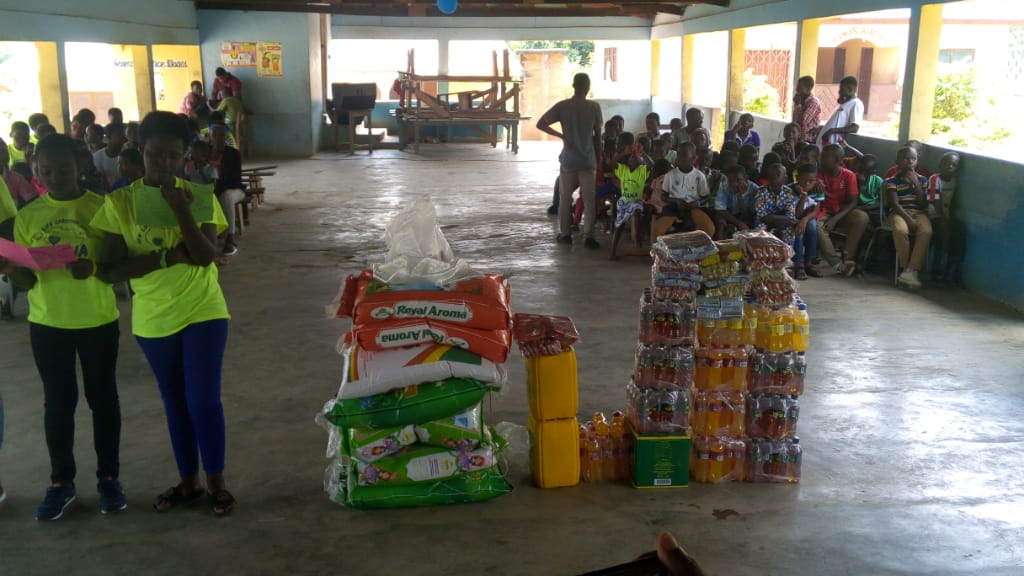 The Marfo Gyasi family in all presented seven bags of rice, two gallons of cooking oil, fifteen cartons of minerals, fifteen packets of biscuits, one box of sardines, one sack of fun milk, one sack of yoghurt, one sack of fun choco and a cash of five hundred Ghana cedis (GH¢500.00).
Story by:
Kyibeh Sammy Baah ( Gosh )
Picture and voice assistance by:
Osei Daniel