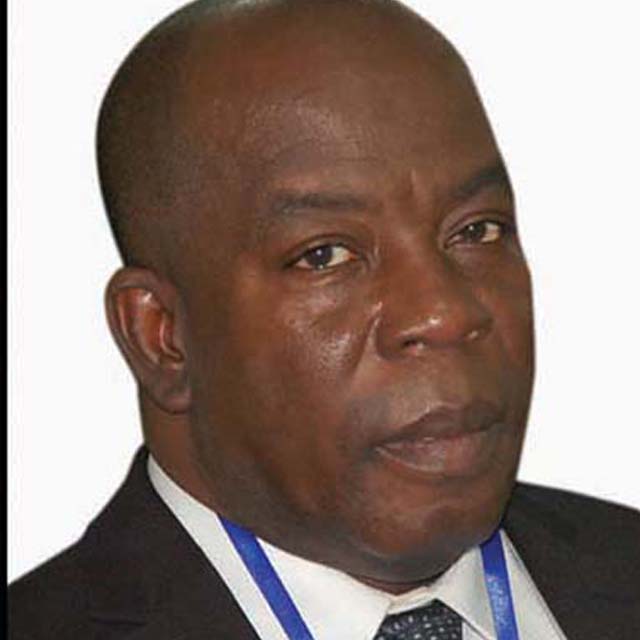 A senior member of the Electoral Commission Ghana, Mr. Ebenezer Aggrey-Fynn has been blacklisted by the Bank of Ghana for violating the banking laws of the country.
Mr. Aggrey-Fynn is among 125 persons banned by the Central Bank for three years from operating current accounts with banks for consistently issuing DUD cheques.
According to a letter dated November 2, 2018, signed by the Head of [ads1]Financial Stability Department of the Central Bank, Dr. Joseph O. France, and addressed to the Managing Directors of all Banks in the country, Mr. Aggrey-Fynn and 124 others were found to have persistently issued dud cheques to banks and rural banks in the country.
"In accordance with the Bank of Ghana's Notice No. BB/GOV/SEC/2005/5 (SANCTIONS FOR ISSUANCE OF DUD CHEQUES) you are directed to debar or cease them from operating current accounts for three years with immediate effect.  We further advise that if they are indebted to your bank, appropriate arrangements should be made with your institution to facilitate recovery" – the letter sighted by Awake News has said
Adverts:- Land for Sale at Oyibi, Adenta, Ayi Mensah, Oyarifa. House for sale at Spintex, Oyarifa - CLICK HERE
The Senior Member of Ghana's electoral body will with immediate effect cease to operate a current bank account in any bank in Ghana for three years.
The Central Bank further advised the banks to chase Mr. Aggrey-Fnn, number 92nd of the list to recover any indebtedness by him and the other culprits on the list.
Mr. Aggrey-Fynn is one of the long serving members of the Electoral Commission. He was appointed to the Commission in 2004.
Awake News sources close to the Commission revealed that he was one of the four Commissioners who allegedly engineered the process leading to the removal of the former Chairperson of the Commission, Mrs. Charlotte Osei.
Belows is the letter from the Bank of Ghana with the full list of the culprits: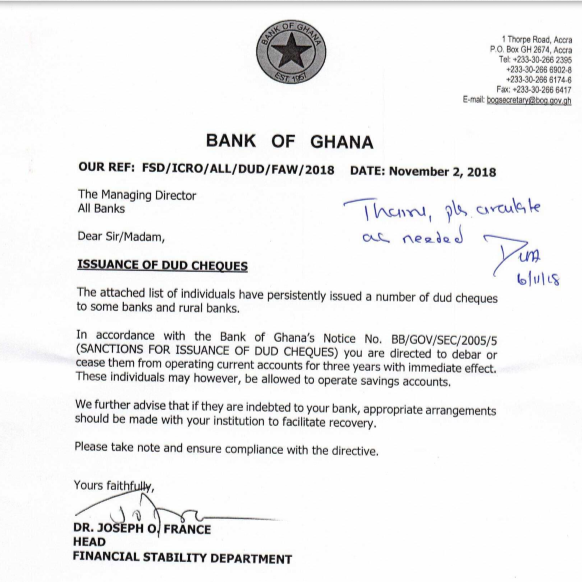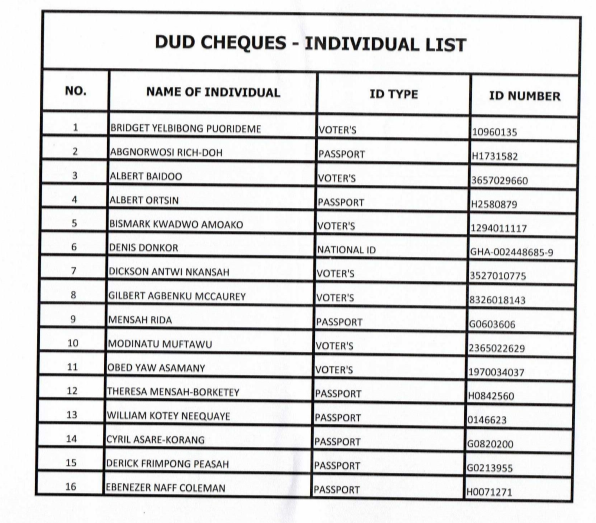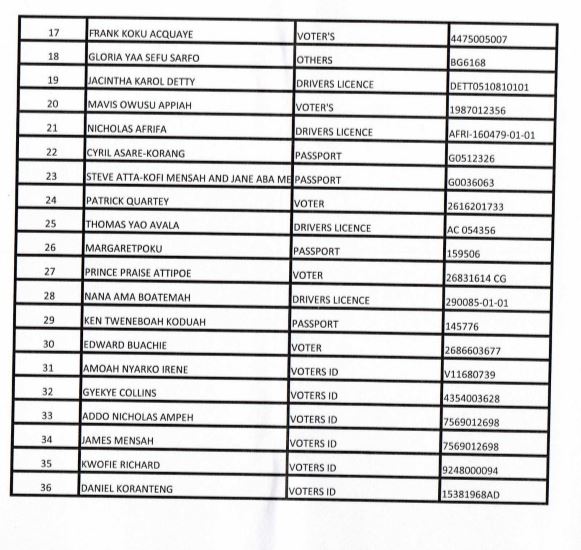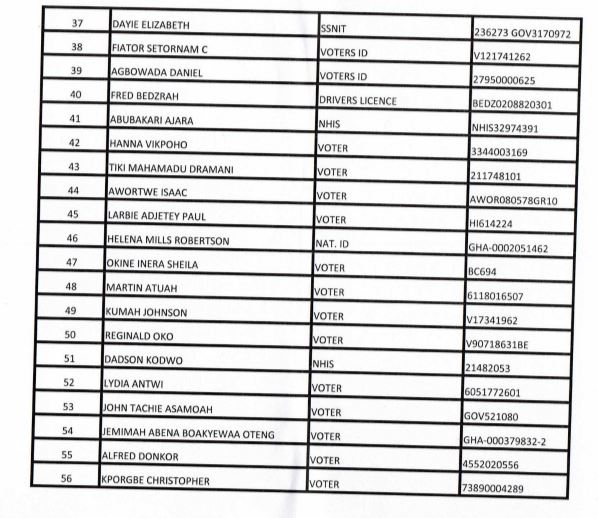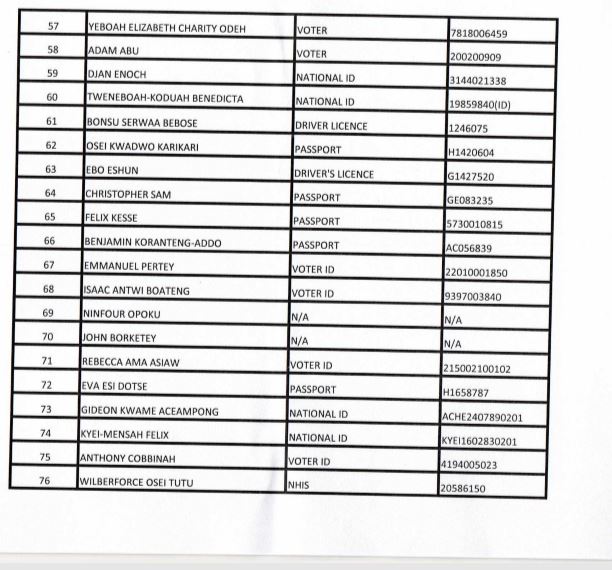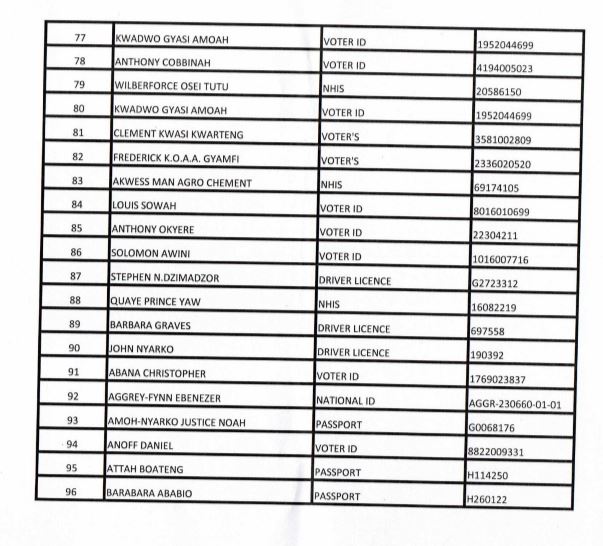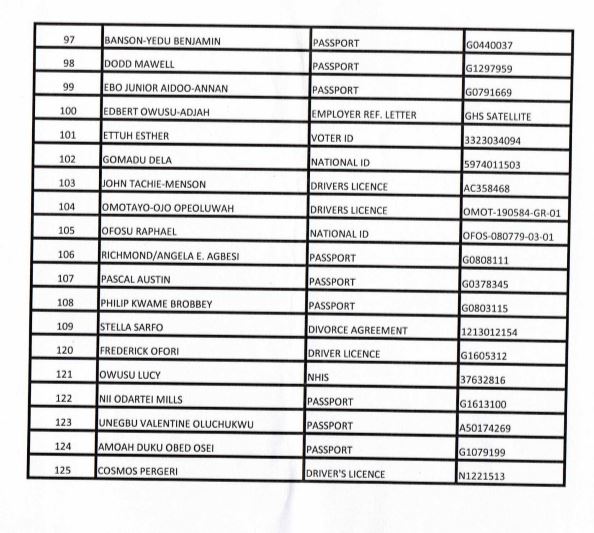 Source: AwakeNewsOnline.com | Efo Korsi Senyo | senyo@awakenewsonline.com