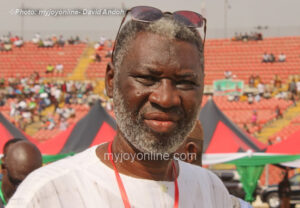 It is emerging that the Council of Elders of the opposition National Democratic Congress are still insistent on their choice for Huudu Yahaya to become the party's National Chairman in the Saturday, November 17 eletion.
A member of the eminent Council of stalwarts disclosed that their [ads1]decision was based on the fact that the Mr.Huudu Yahaya was a man of integrity, experience and competence whose humility and dispute resolution skills is needed to unite all sections within the NDC ahead of the 2020 general elections.
They indicated that a man of his pedigree ought to have gone unopposed but for the new regime of competitive selection of internal party leaders.
It is their conviction that Mr. Huudu Yahaya is the only person among four others who can rally support from all sections within the party to unable the party move into the 2020 election united under the umbrella.
Adverts:- Land for Sale at Oyibi, Adenta, Ayi Mensah, Oyarifa. House for sale at Spintex, Oyarifa - CLICK HERE
Huudu Yahaya has worked with all former presidents of the party and his cross-sectional personality is what we need. "We believe electing Huudu Yahaya is the last phase of our reorganization" therefore we must all make sure he is elected.
Another trait that sets him apart from the other persons seeking the same office is his integrity. "His integrity would restore dignity to the party and his experience would allow him to strengthen the party machinery" and that is why we want him to be the National Chairman.
Source: AwakeNewsOnline.com | Efo Korsi Senyo