A Ghanaian US-based professor of law, Prof. Stephen Kwaku Asare is popularly known as Prof Kwaku Azar has been reacting to the news of decisions by some courts in Ghana on the 2020 elections coupled with the actions of the Electoral Commission which have taken the country into near confusion and unnecessary tension.
In a Facebook post, the know civil rights activist has said elections in Ghana are no longer decided by the electorates but by the Electoral Commission and Judges.
Pouring out his displeasure and disdain at the Supreme Court's judgment on SALL, who has been deliberately disenfranchised by the EC in the just ended 2020 elections, coupled with how places like Techiman South where results were not collated yet the EC declared it for the NPP candidate, the professor took to his Facebook page and wrote;
"Once SALL was disenfranchised, the gateway for coopting judges to disenfranchise even more people were thrown wide open.
Adverts:- Land for Sale at Oyibi, Adenta, Ayi Mensah, Oyarifa. House for sale at Spintex, Oyarifa - CLICK HERE
The voters no longer decide. The EC and Judges decide everything. #SALL is the cardinal sin of the 8th Parliament. Da Yie! "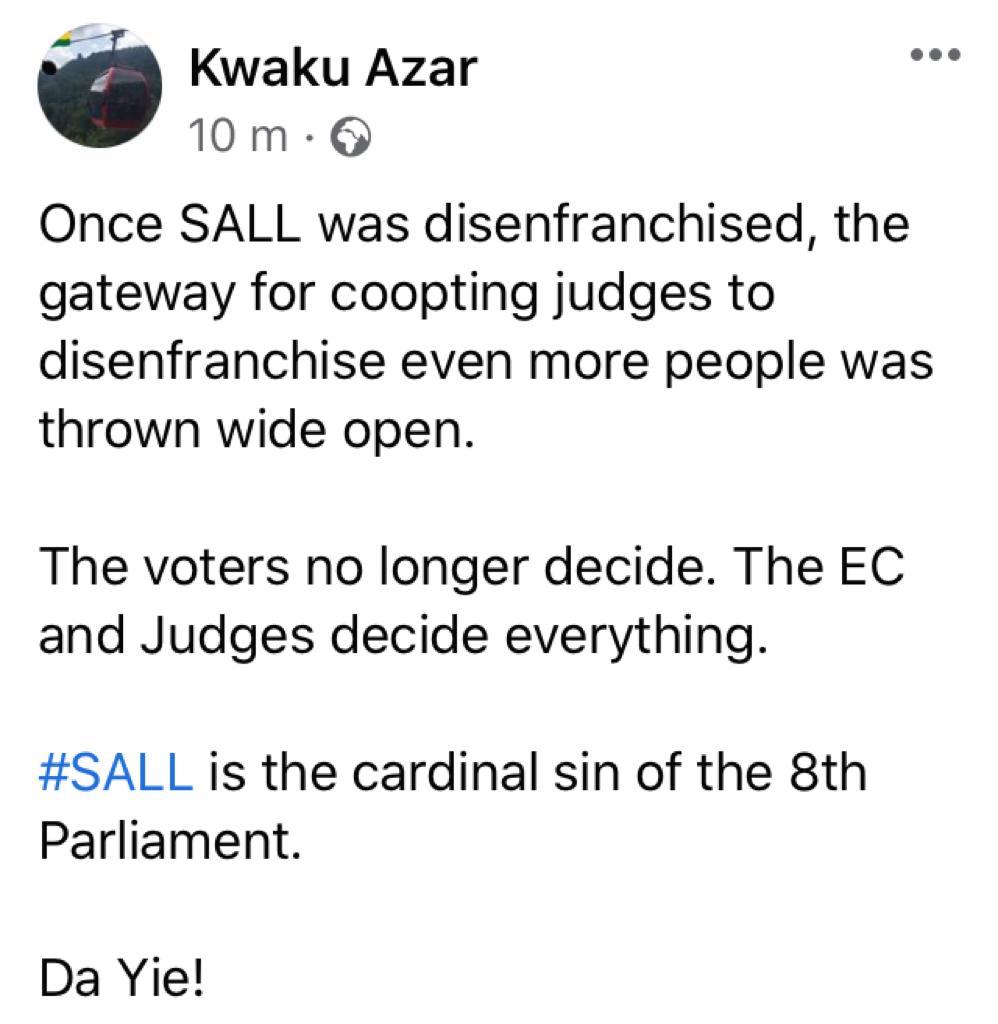 It worth noting also that a High Court in the Central Region has granted an injunction application by the NPP to prevent the NDC MP-elect, Mr. James Quayson from being sworn in tonight. Whiles, the Court in the Techiman South has dismissed the NDC's application for an injunction on the NPP declared MP-elect in the disputed Techiman South Constituency election.
Filed By : Agaatorne Douglas Asaah / awakenewsroom.com