The Ghana Police Service is in manhunt for of the embattled businessman, Nana Appiah Mensah (NAM 1), his wife, Rose Tetteh and two sisters, Benedicta Appiah, and Abigail Mensah following a bench warrant issued by the Supreme Court for their immediate arrest.
NAM 1, his wife and two sisters are wanted for defrauding by false pretence after months of his failure to pay investors with Menzgold their entitlements.
The directors are being arrested owing to their various roles in the founding and operation of gold trade hub in Ghana.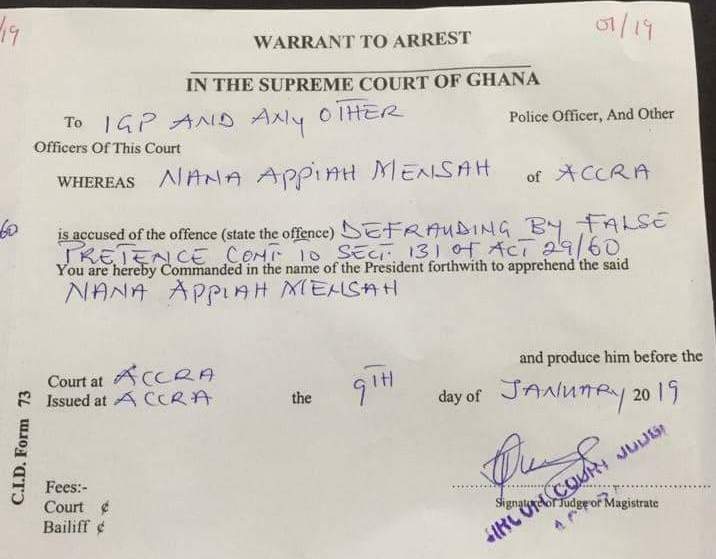 It has been alleged that the embattled CEO is hiding in South Africa prompting the Police. Interpol has also been alerted while any Ghanaian with knowledge of his where-about is also charged to effect his arrest.
Background:
Menzgold started operations in Ghana about 5 years ago under the name MenzBanC but had an issue with the Central Bank, saying it does not have the required licenses to operate under the said business venture.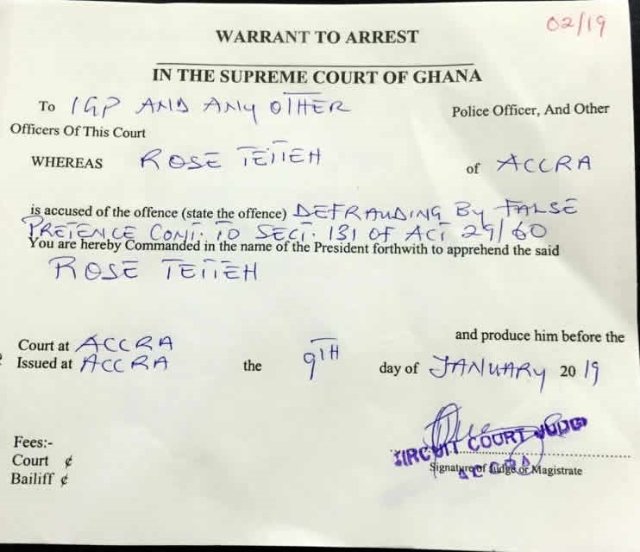 The name was then changed to MenzGold. The company grew with the few years and have spread all over the country with the lavish public appearance by its CEO NAM 1.
The company's problems began on September 7, 2018, after the Securities and Exchange Commission (SEC) directed it to suspend its gold trading operations after Bank of Ghana's several attempts to stop their operations including issuing a warning notice to the public to stop investing in the firm.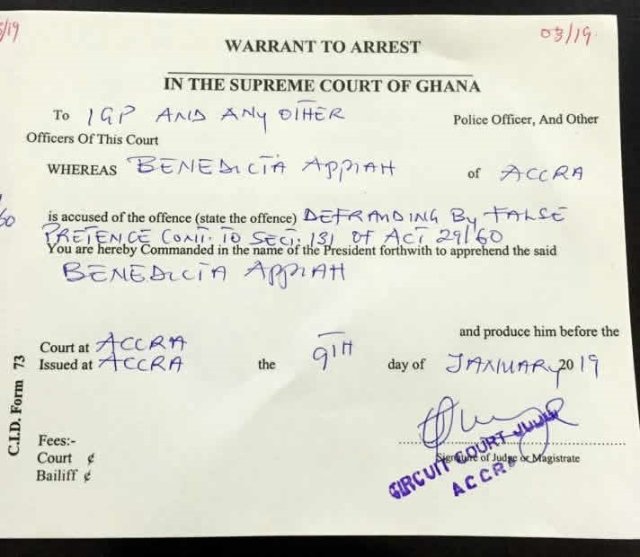 The directive, according to SEC, was based on the 'fact' that Menzgold had been dealing in the purchase and deposit of gold collectibles from the public and issuing contracts with guaranteed returns to clients without a valid license from the Commission.
The move, SEC explained, was in contravention of "Section 109 of Act 929 with consequences under Section 2016 (I) of the same Act."
The company was, however, allowed to continue its "other businesses of assaying, purchasing gold from small-scale miners and export of gold."
The directive caused panic among Menzgold Ghana Limited's numerous clients, who consequently besieged the offices to demand their investments.
However, for several days, management of Menzgold failed to convince its clients to accept a proposed 15 percent initial payment on their principals.
The back and front between the company and SEC led to the total breakdown of the firm leading to the lock of millions of their customer's investment.
Just yesterday, some customer of the company demonstrated in Kumasi where they attempted burning down the Amekom branch of the firm but were stopped by the police. Seven of the said demonstrators have since been arrested.
Gabby Asare Ochere Darko, a leading member of the ruling NPP yesterday posted on his Facebook page that NAM 1 had jumped bail. The claim was however debunked by the Police Director of CID saying they have never arrested NAM 1 and that they have no case against him.
Source: AwakeNewsOnline.com | Efo Korsi Senyo