The project director of the Ambassadors of Free SHS, Samuel Baah also known as (Gosh) has commended the New Patriotic Party government led by his Excellency Nana Addo Dankwah Akufo Addo for being a great and compassionate leader describing the implementation of the free SHS is a god sent program to Ghanaians.
Mr Samuel Baah who granted an exclusive interview to a Koforidua based radio station Kingdom FM's reporter, Osafo Kantanka, said parents have been relieved from a great burden which otherwise would have given them high blood pressure as parents who really understand education but are handicapped financially go through before getting their wards admitted into the senior high school before the implementation of the free SHS program.
According to the project director, as a tutor in the senior high school, he has seen parents who never showed up after coming to the school to collect their admission bills because they couldn't afford. Some of whom have their wards still loitering around.
With the implementation of the free SHS, according to Gosh, a parent of triplets was able to enrol all three daughters into Suhum Presbyterian Senior High School where he (Mr Baah) teaches without any stress and worry.
Adverts:- Land for Sale at Oyibi, Adenta, Ayi Mensah, Oyarifa. House for sale at Spintex, Oyarifa - CLICK HERE
"The parent would have paid not less than one thousand five hundred Ghana cedis (GH¢1500) for only admission fee on each child in my school. Let's not talk about how much one would have to pay for admission fee in the big schools."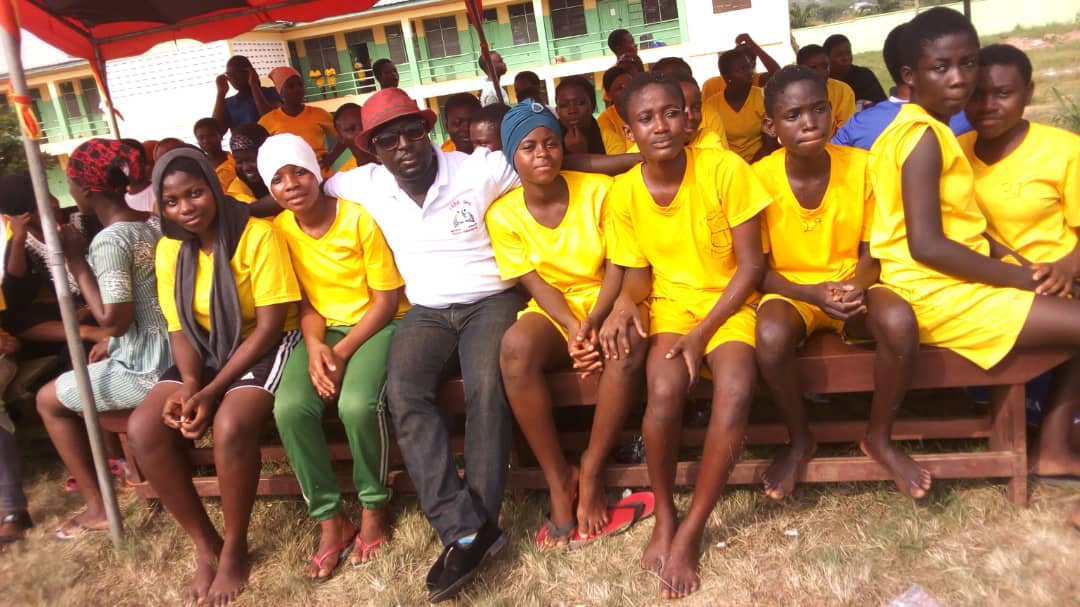 He stressed. This parent according to Mr Baah should it not been the free SHS would have to pay not less than four thousand five hundred Ghana cedis (GH¢4500.00) for an admission fee. "Indeed this is a God sent program". He emphasized.
Mr Samuel Baah, narrating a pathetic story of a parent during the 2018 SHS admission who wanted to roll on the floor for tears of joy after returning from the Headmistress's office when she was told she needs not to pay anything for her ward's admission. All she has to do is bringing her ward to school the following day. "This is indeed a God sent program". He repeated.
In response to the challenges associated with the tenderly aged program, Mr Samuel Baah advised all Ghanaians to exercise a little restraint for brains are being cracked to eradicate these minor challenges that are erupting the smooth sailing of the program.
About Ambassadors of free SHS
According to the Project Director, Ambassadors of free SHS is a volunteer group which seek to emphasize on the quality aspect of the motto (assess, equity and quality). This quality, Ambassadors of free SHS seek to achieve through student and teacher motivation. As we speak some students have already benefited from the parcel of provisions. Though teachers are yet to receive their motivation packages, the group is preparing a platform to reward and motivate deserving teachers on the free SHS program.
SOURCE OF FINANCE
Mr Baah expressed joy for what he and his group are doing. He emphasized that no one among the group is paid and that as earlier said, the group is a volunteer group. However, we are sometimes limited due to financial constraints. For example, the purchasing of provisions which some worth up to the tune of one hundred and fifty Ghana cedis (GH¢150.00) depending on the type of motivation. We have so far designed about fifty polo lacosts and given them out to students and teachers as well. All these need money. Trophies and certificates come with a cost but as earlier said we enjoy motivating students and teachers especially when it matters education.
Mr Samuel Baah appealed to all who have education at heart to join the Ambassadors of free SHS both in kind and in cash.
Any individual or group of persons, institutions who would want to be of help can contact the project director on 0266515151 or 0506417239
FUTURE PLANS
Mr Baah Samuel in expressing what the group have in mind for the future said, Ambassadors of free SHS project the group hope would be extended to all the over six hundred (600) senior high schools across the country by close of the year 2019. This will mean that Ambassadors of free shs students club would be in every senior high school in the country by the end of the year.
It is also hoped that in future this project would be a national asset.