Doorstep Health Initiative Ghana (DHIG) a Health NGO in Ho ,Volta Region of Ghana has donated some health logistics to the Maternity Ward of the Ho Municipal Hospital to aid in the delivery of Healthcare to expectant mothers of the Unit.
The Team donated items ranging from gloves, plasters ,toiletries and other items believed to be in dire need by the staff of the ward in their delivery of care to the patients.
The donation was done by the leadership of Doorstep Health Initiative Ghana (DHIG) led by Mr Gamor Clement, Founder and Managing Director of the NGO.
Briefing the media about the donation, Mr Gamor Clement stated that the donation was in line with the vision and mission of the NGO which is providing and promoting health care delivery in the Volta Region among the Aged, Persons with disability and children.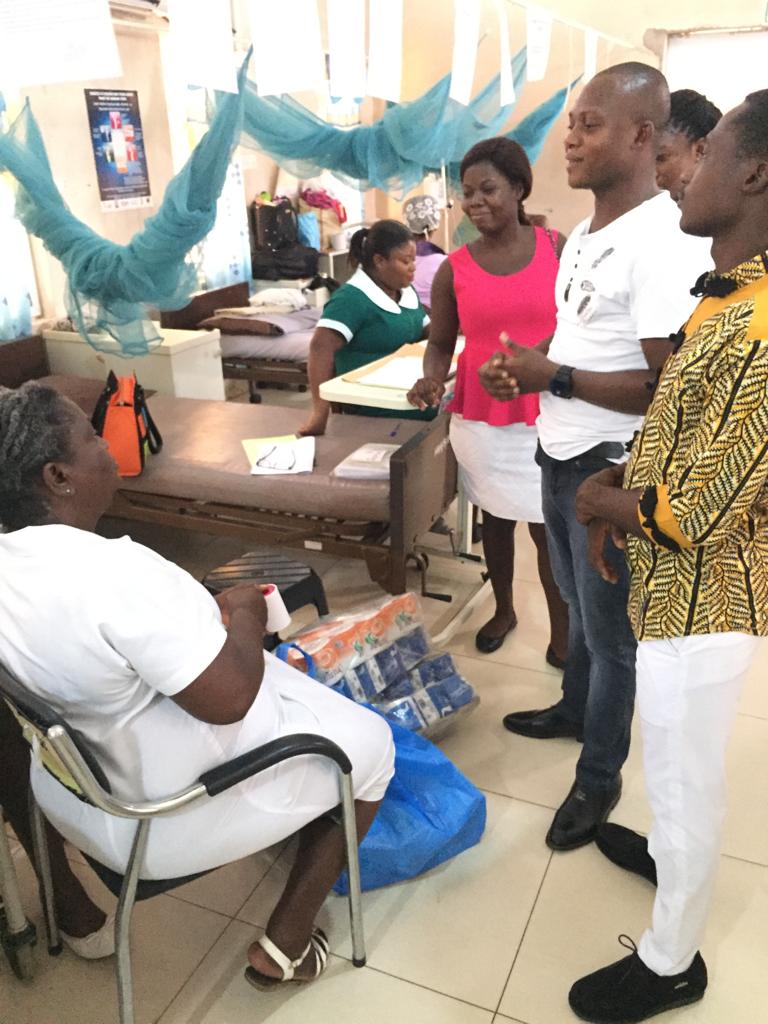 He stressed on the need for the government, other NGOs and cooperate organizations to help support within their capacity so as to improve healthcare delivery in the country, with focus on maternal healthcare. This will go a long way to reduce and if possible eliminate the incidence of maternal mortality.
Receiving the items on behalf of the maternity unit was the ward In Charge, Mrs Florence Penphena who expressed her profound gratitude to Doorstep Health Initiative Ghana (DHIG) for their timely donation and support in providing them with the logistics. She believes this will go a long way to help the staff deliver the best of care to the patients.
Mrs Florence Penphena also went further to inform the team about some of the problems facing the ward. A notable pressing problem among the many is the neglect of some patients by their relatives and guardians. This results into financial burden on the facility and their limited logistics. The In Charge therefore called on the NGO and other benevolent people to come to their aid.
The event was very colorful as it brought smiles on the faces of the staff and patients.
In Attendance was
Mr Gamor Clement
Founder and Managing Director
Ms Sylvia Kottoh Eyram
Secretary
Mr Eliot Joseph Amehlor
P.R.O
Mr Issac Mensah Gbogbo
Member
Ms Vivian Adwoa Many
Member
Ms Akumah_Zanu Precious
Member
Mr Obed Kwaku Amenyo
Member
© Doorstep Health Initiative Ghana *DHIG*
www.doorstephealthinitiavegh.org
*END*