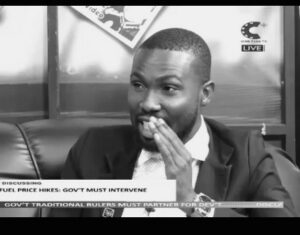 An Accra-based Media Broadcasting Network, Cine Plus Television  has appointed Mr. Wilberforce Ahiagba as its new Marketing Manager.
Mr. Wilberforce Ahiagba is to handle the Movies and Entertainment focused media house's clients and marketing activities in order to overcome its numerous competitors in the industry.
[ads1]The 24hour broadcasting network informs and educates in eight thematic areas across the sub- Saharan countries namely, Movies, Music, Comedy, Current Affairs, Events, Lifestyle, Tourism and Health.
Speaking with Awake News, the young Socialist and Marketing Strategist asserts that, "He is committed to proving results with the help of his colleagues. He also quizzed that the new responsibility is a Challenge that needs a great sense of self-motivation".
Wilberforce was employed to Cine Plus Television in the year 2015 as a Sales and Marketing executive.
Source: AwakeNewsOnline.com | Efo Korsi Senyo