Since its establishment a couple of years ago, the Devego Health Center has not been given any renovation.
The facility admits patients from Devego, Xipe, Torkpo, Tadzewu, and other adjoining communities within the Ketu North Municipality in the Volta Region, for outpatients services.
Patients, especially pregnant women suffer the most, when it comes to the poor state of the facility, coupled with the canker of understaffing.
According to Miss Gloria Boafo, a nurse at the facility, each time pregnant women come for delivery, things become more difficult as there is no comfortable place of convenience for them to attend nature's call or pass urine. She added that after delivery, the new mothers don't get a place to even take their baths.
Adverts:- Land for Sale at Oyibi, Adenta, Ayi Mensah, Oyarifa. House for sale at Spintex, Oyarifa - CLICK HERE
"We are facing a lot of challenges here, no toilet facility, the roofs are leaking, the place including the rooms become flooded when it rains, so we have to always mob the place to keep it dry when it rains" she said.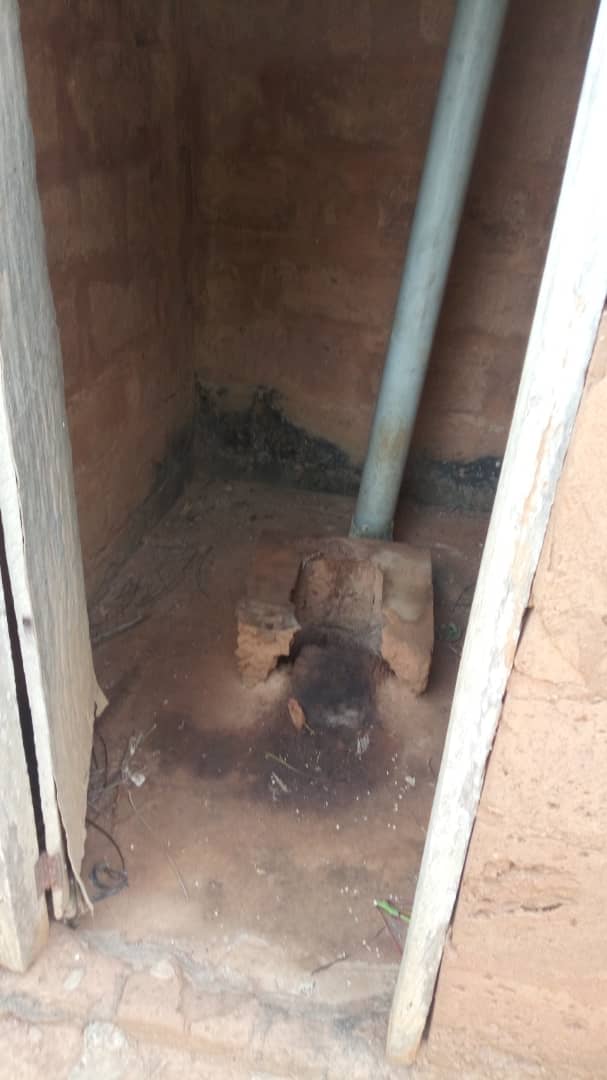 Miss Gloria also revealed that the facility faces water challenges as well.
"Another worrying thing is we have water problem too. There is a polytank outside, but it's too small and each time the water is finished, we are in trouble, pregnant women are in trouble".
"We are almost understaffed. Every morning, we have to walk here to clean and dust the place before we go back to dress and come back to attend to clients. We need cleaners who would take care of some of these things". she added.
A check at the facility by Awake News' Abdul-Iddrisu Faisel reveals that the ceilings of the building are leaking, the walls are cracked, generating panic among both staffs and patients who fear that the facility may collapse in the soonest of time.
Outside the facility is a one-seater dilapidated KVIP which meant to be a place of convenience for users of the facility.
The facility has only four functional beds that are used even in the most complicated situations.
Residents say they are sometimes forced to stay at home whenever they are sick or travel some distances to access health care at any other facility as a result of the devastating state of the facility. They are therefore calling on NGOs, and other stakeholders to come to their aid.
Story by: | Abdul-Iddrisu Faisel | awakenewsonline.com