The newly elected National Executives of the opposition National Democratic Congress (NDC) has called on the party's founder, former President Jerry John Rawlings in Accra today.
The delegation was led by the Party Chairman, Samuel Ofosu-Ampofo and the General Secretary, Johnson Asiedu Nketia.
It is not year clear the agenda for the meeting but it could be discussion towards the party's January 19, 2019 congress to elect the party's flagbearer.
For the first time in the history of the largest opposition party the NDC, executives of the party at the branch, constituency, regional levels as well as national executives, will take part in the process to decide their flagbearer.
Adverts:- Land for Sale at Oyibi, Adenta, Ayi Mensah, Oyarifa. House for sale at Spintex, Oyarifa - CLICK HERE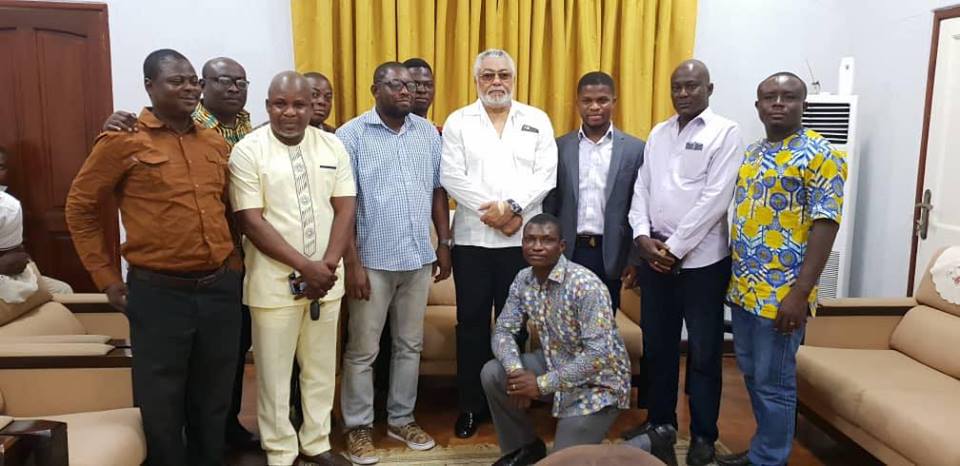 The party has also announced that the Presidential filing fee is GH420,000.00, an amount that many Ghanains and some of the flagbearer contestants publicly criticized as outrageous with Mr. Alban Bagbin reported to have said is the begining of corruption.
The elections is schedule to take place on January 19th 2019 across all 275 constituencies.
Below is the roadmap/calendar for the elections.
Roadmap for NDC Presidential Primaries 2019
1. Picking of forms 3rd – 4th December, 2018.
2. Filing of nomination -13th -14th December, 2018
3. Vetting – 17th – 18th December, 2018
5. Balloting -18th December, 2018
6. Appeals – 18th – 21st December, 2018
7. Notice of Polls – 27th December, – 3rd January, 2019.
8. Notice of elections 29th December 2018
9. Presidential Primaries – 19th January, 2019
Source: AwakeNewsOnline.com | Efo Korsi Senyo