Former President John Dramani Mahama, has said that he would ensure that the next NDC government under his watch, rewards committed, hardworking party executives and members.
He noted that persons who are working in the day's of opposition, to return the party back to power must fully be rewarded.
Addressing a tumultuous crowed of delegates and party members at Dzolokpuita in the Ho West Constituency of the Volta region on Monday, the former President called for hard work from all executives and supporters towards victory in the 2020 general elections.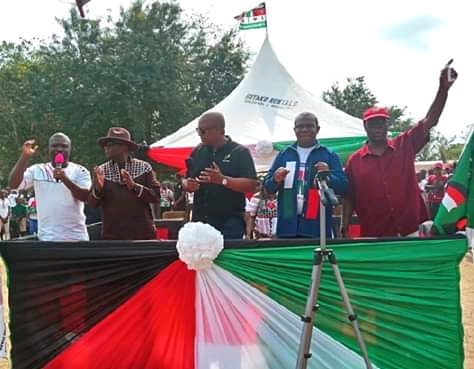 John Mahama pledge to work with the party at all levels to ensure that such persons are rewarded for their commitment, hard work and contributions towards the ultimate goal of winning the 2020 general elections.
He further admonished the party executives against denying party supporters opportunities that may open up, in favour of their families and friends.
The former President is expected to meet delegates and party faithfuls on his six-day tour of the Volta region that ends on Saturday 2nd February, to campaign in his bid to lead the NDC again into the 2020 elections.
By: Abdul-Iddrisu Faisel | awakenewsoline.com