Setor aspires to leverage the GMB platform to help mental health awareness in society. Setor Abra Norgbe is a 28-year-old medical doctor representing the Volta Region.
Dr. Setor Abra Norgbe a beautiful, bold, courageous, intelligent, and go-getter. She is a medical doctor who graduated from the Universidad de Ciencias Mèdicas in Havana, Cuba.
Setor is the first medical doctor to have taken the bold step to join one of Ghana's most prestigious beauty pageants. She is an advocate for mental health and has since been creating awareness for people out there.
As a medical doctor, she believes the prestigious GMB platform can help her take her mental health advocacy to the next level.
Adverts:- Land for Sale at Oyibi, Adenta, Ayi Mensah, Oyarifa. House for sale at Spintex, Oyarifa - CLICK HERE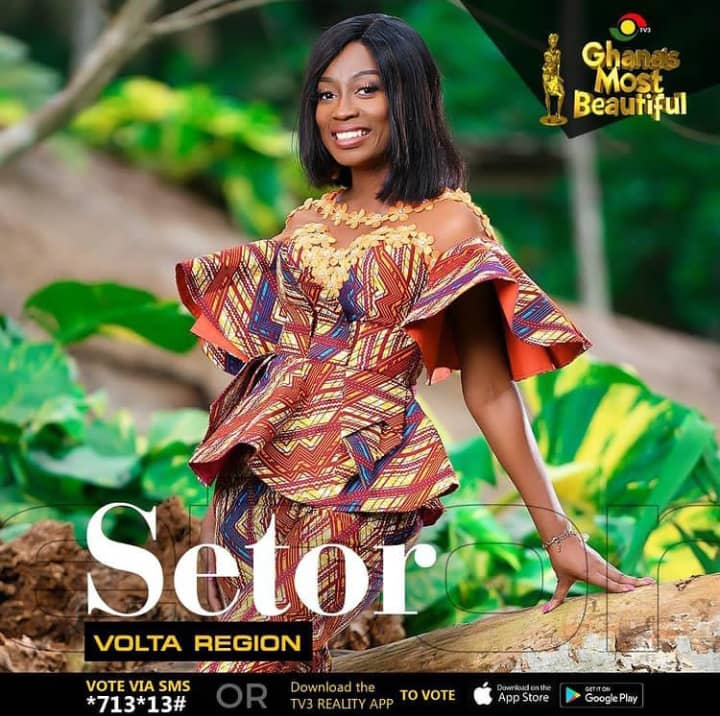 Dr Setor Abra Norgbe hails from Ziavi Dzogbe in the Ho Municipality of Volta Region. Her eloquence, uniqueness, knowledge, and poise will keep your heart throbbing for more performance as the 16 continents hit the stage.
In 2017, Setor Norgbe then a medical student granted an interview to sheVestor Africa and this is the execepts of what she said:
Setor Abra Norgbe is a 5th year medical student and CEO of VOLUNTAD AFRIQUE, a youth initiative which aims at reaching out to the youth on social issues and helping develop their talents.
1) Tell us about your aspirations
Setor: I aspire to be a multifaceted doctor not only venturing in Medicine as a career but delving into other equally very important aspects of life. I hope that my brands become well known and recognized all over the world.
2) What are your thoughts on financial independence as young African woman?
Setor: In my opinion, financial independence is a very important thing to every young African woman, as our transitioning culture still makes it very difficult for a young woman to easily breakthrough in Africa; to me with a woman's naturally dynamic managerial skills,starting right from the home,a financially independent woman could help build better economies in our countries.
3) What are your thoughts on the saving and investment culture among young African women?
Setor: Saving and Investment is a very vital thing in my point of view not just for the African woman but the world as a whole, for a woman who wants to impact the world, it is always important to have the attitude of saving and investment because "a full warehouse always comes in handy during the rainy season".
4) What would you say are the secrets to success as an African millennial?
Setor: As an African Millennial, in my opinion the secrets to success are Hardwork, Focus, Dilligence and of course in my opinion Prayer!
By: Efo Korsi Senyo / awakenewsroom.com