Superintendent Peter Lanchene Tuubo, an ex-Executive Secretary to former Inspector-General of Police, David Asante-Apeatu and the former Medical Director of the Ridge Hospital, Dr. Thomas Anabah will both address the media on September 18, 2019 at the Ghana International Press Centre in Accra.
The parliamentary candidate for the opposition to the National Democratic Congress (NDC) Wa West Constituency expected to speak on the general insecurity and assassination of police officers in the country whiles Dr. Thomas Anabah will speak on the PDS Scandal.
The Press Conference which is being organized by the Centre for Ethical Governance and Administration (CEGA) will be chaired by its Executive Director, Prof. Kwame Ohene-Adjei.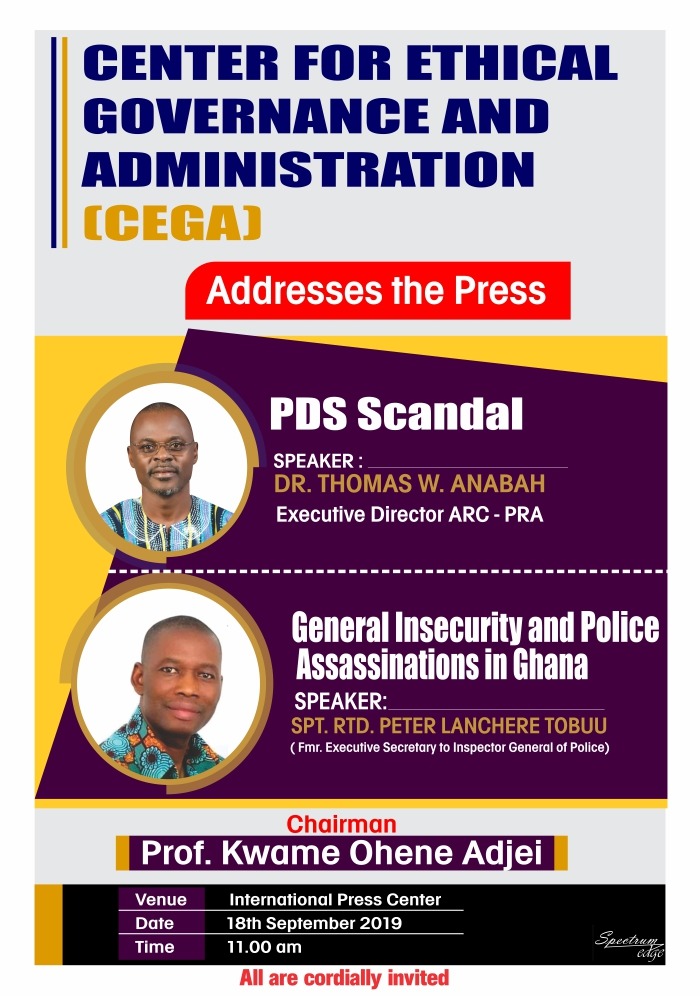 By: Efo Korsi Senyo / awakenewsroom.com