#Forbes with this cover and description of President Akufo-Addo has now proven that the foreign media can also be compromised.
This title for #Ghana's President is the greatest dishonesty that the magazine has done to Africa as a continent and the African people.
When it comes to such tittles our president should be the last person not even leaders to be considered.
Who is President Akufo-Addo?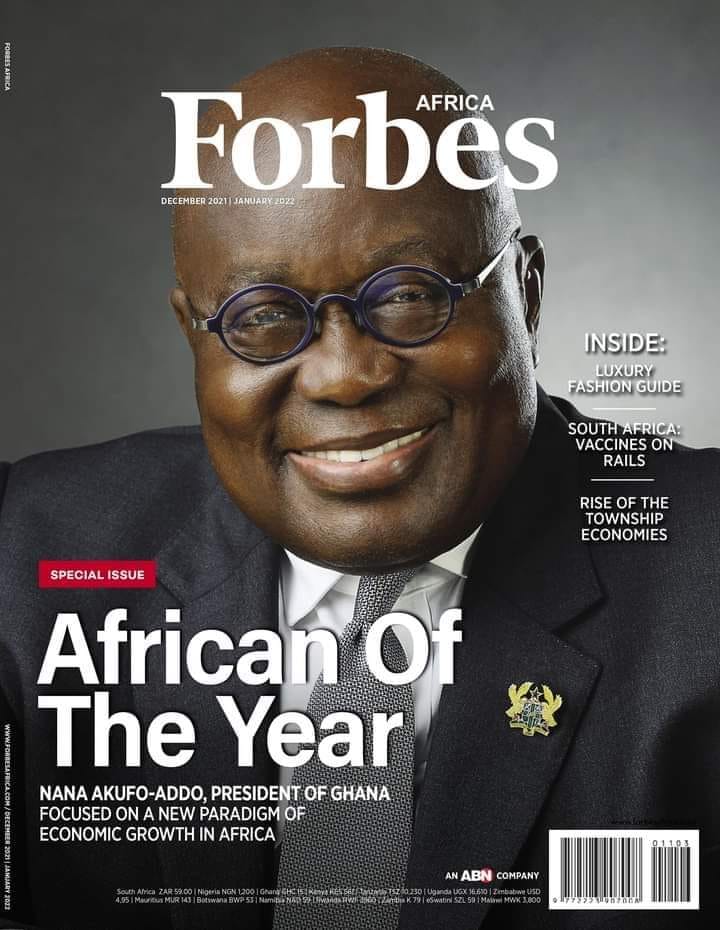 – A man who supervised the bloodiest by-election and general elections in the history of Ghana with eight people shot and killed
– A man under whose watch the country has seen worse form of human rights abuses at least in the forth republic
– A man under whose leadership journalists are being arrested, harassed, intimidated, and even killed for doing their job
– A man who has borrowed more than all governments combined since independence but has nothing to show
– A man under whose leadership a court was attacked and suspects standing trial freed by his party's vigilante boys
– A man under whose watch his party's vigilante boys attack lawful security officers and drove out of office, regional security coordinator.
– A man for forced a corruption fighting auditor general out of office
– A man under who watch corruption and broad day thievery of the national purse has been institutionalized
– A man who during voter registration exercise and generation election deployed heavily armed men to the opposition party's stronghold just to suppress votes there.
– A man who covers up and clears his appointees cited in large scale corruption cases
– A man who uses taxpayers money for his luxurious foreign trips as frequently as we brief.
Just to mention but few….
Is this the man Forbes Magazine is calling "African Man of The Year"?, Is Africa finished of men? This is the biggest insult to the African people.
#ShamesForbes