Assembly Member for Dziehe-Ablame Electoral Area in the Keta Municipal Assembly of the Volta Region, Mr. Gilbert Korbla Kekelie has petitioned the Commission for Human Rights and Administrative Justice (CHRAJ) to investigate the former Keta MCE, Mr. Seth Yormewu and the District Engineer, Mr. Samuel Dompre over that he described as "alleged act of corruption, conflict of interest and abuse of office".
Mr. Kekelie in the petition sighted by Awake News alleged that  the current DCE for Anloga District who is the former MCE for Keta Municipal has awarded the construction of Anloga Community Town Hall Centre to his younger brother, Mr. Besah Yormenu's Prestige Construction firm "without disclosing his interest in the contracts and also without passing through proper Public Procurement Law". This he said "violates the Code of Conduct for Public Officers pursuant to article 284 of the 1992 Constitution of the Republic of Ghana and also contravenes part 15 Paragraph 55 (1) of the Model Standing Orders issued by Metropolitan/Municipal/District Assemblies in Ghana".
According to him, in 2018, the Keta Municipal under the leaders of Mr. Yormenu received GHc200,000.00 financial support from the National Lottery Authority (NLA) towards the construction of the Town Hall for which GHc99,500.00 of the said amount was transferred to the accounts of Prestige Construction for no work done. However, the balance of GHc105,500 could not be found in the internally generated fund account that is being used to manage the NLA's donation.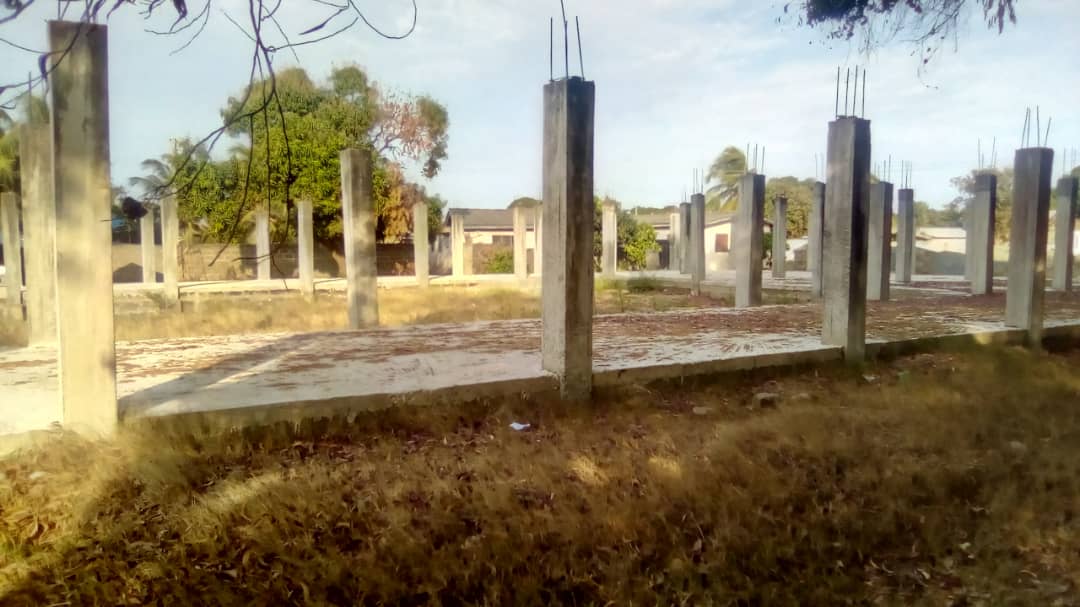 On the part of the District Engineer, Mr. Samuel Dompre, the Assemblyman alleged that in June 2018, Mr. Dompre who is the leader of the Municipal Water & Sanitation Team and tasked with a supervisory role over the Anloafiadenyigba Water & Sanitation Development Board through his company, Demesco Construction Work received GHc100,695.00 from the same board he is supervising  without the knowledge of the entire members of the Board.
He also alleged there is no documentary evidence or agreement awarding any contract to Mr. Dompre's company, Demesco Construction Work.
Read the full petition: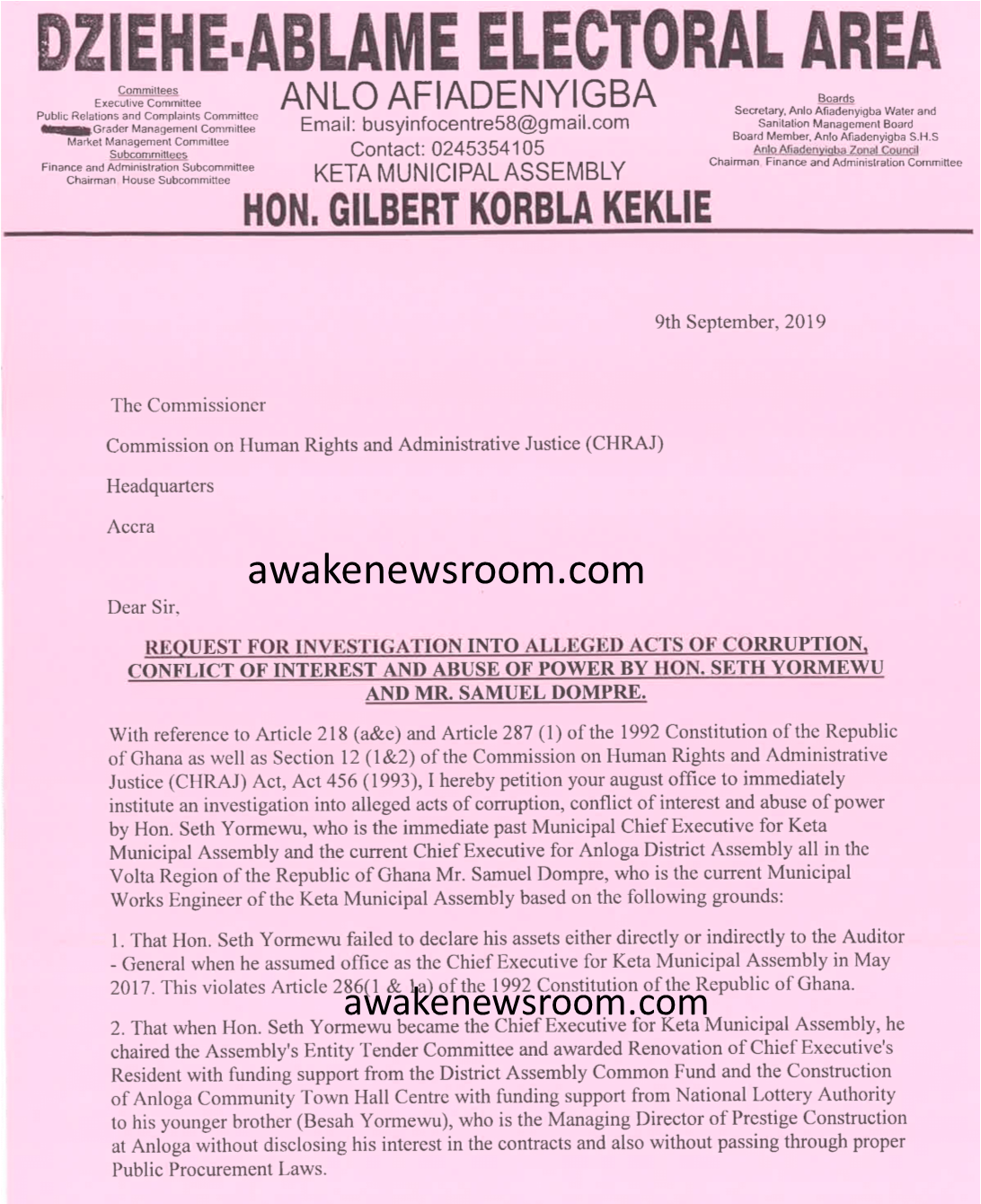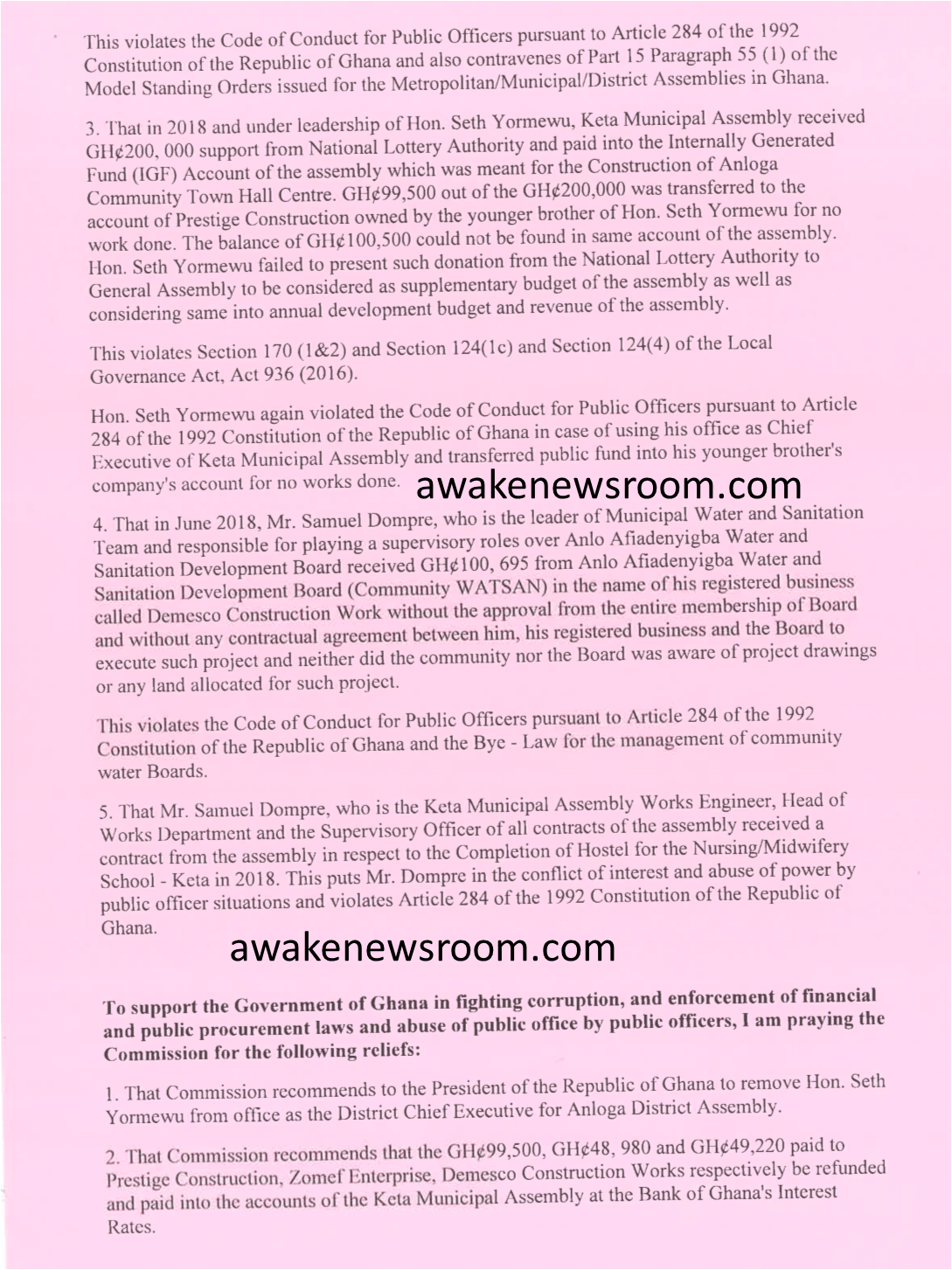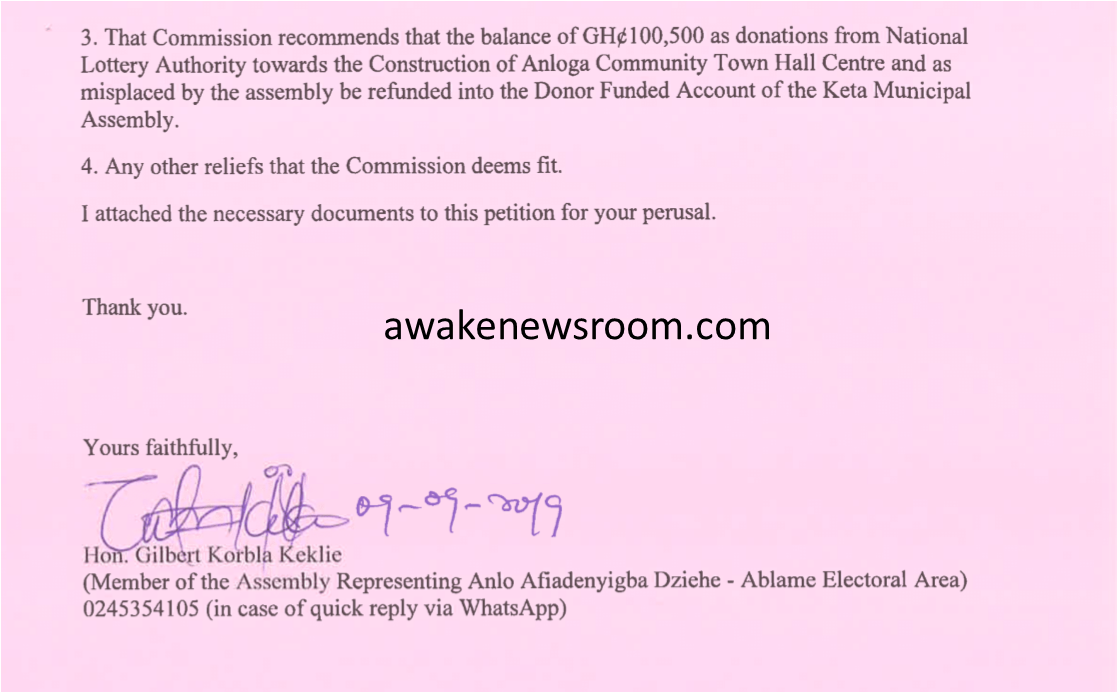 By: Efo Korsi Senyo / awakenewsroom.com