The ruling New Patriotic Party (NPP) has filed a complaint against the wife of Kelvin Ekow Baidoo Taylor – a US based journalist with the New York Times over what the party describes as the continuous publication of defamatory contents against Ghana's President Akufo-Addo.
The NPP in the letter signed by its Director of Communications, Yaw Boabeng Asamoah who is also the member of Parliament for Adenta Constituency is asking the US-based media house – New York Times to dissociate itself from Mrs. Marisa Taylor, the wife of Kelvin Taylor and their company – the Loud Silence Media.
According to the letter, Mrs. Taylor who is the co-founder of the Loud Silence Media is also the Photo Editor of the New York Times.
The action of the ruling NPP has been criticized by many Ghanaians as intolerance and effort by government to silence its critics.
Adverts:- Land for Sale at Oyibi, Adenta, Ayi Mensah, Oyarifa. House for sale at Spintex, Oyarifa - CLICK HERE
Others are also wondering why the party will rather filed such a complaint for and or on behalf of the President when the Minister Foreign Affairs is there to speak for the State and the President on matters of this nature.
Read the full letter: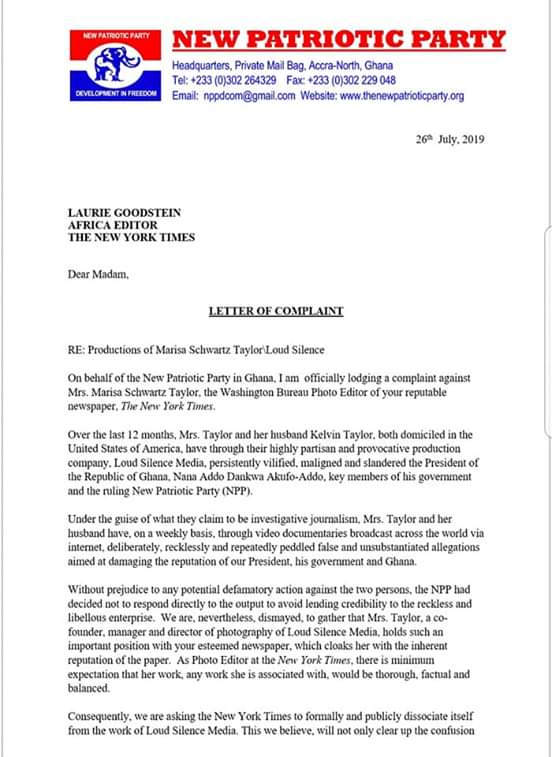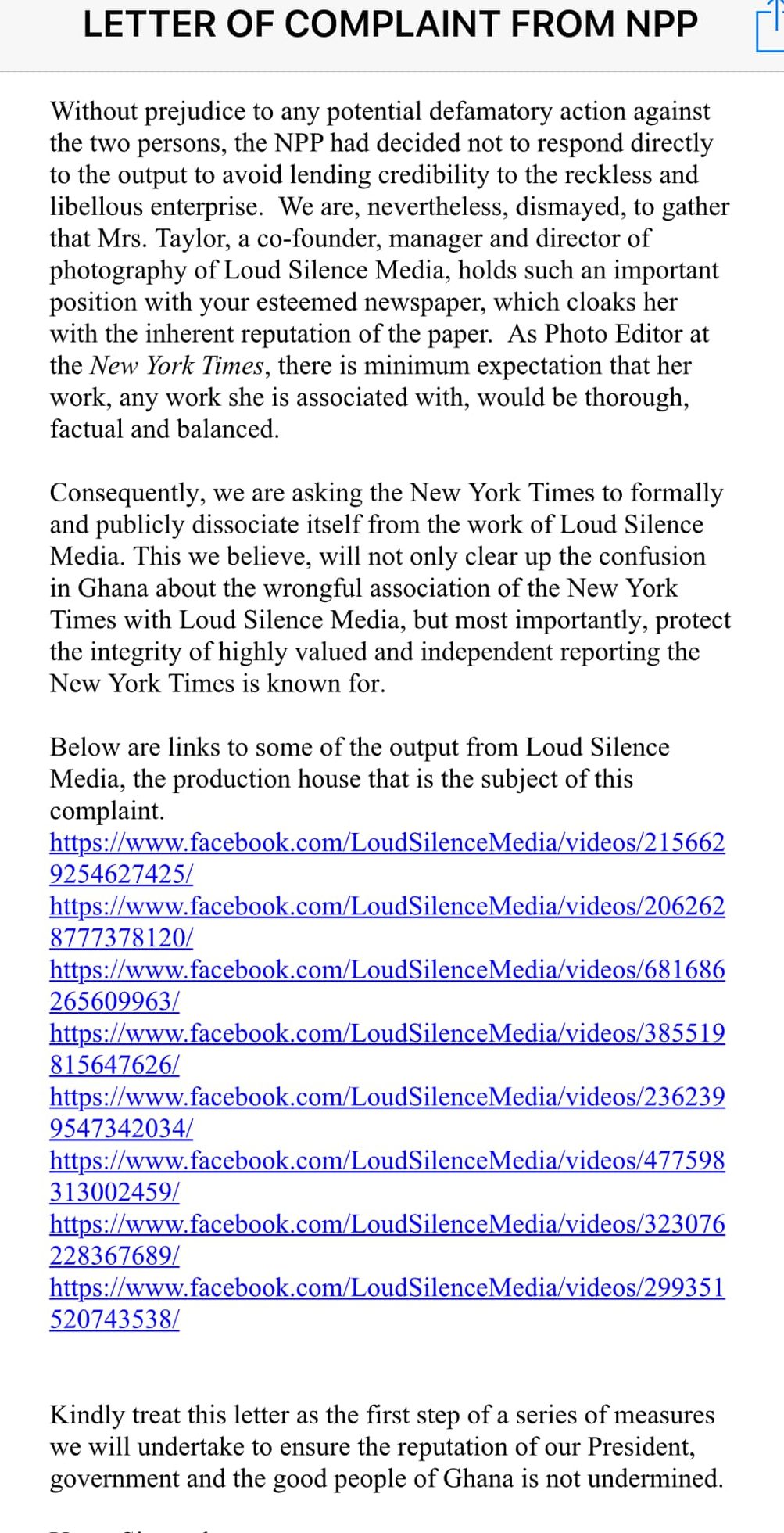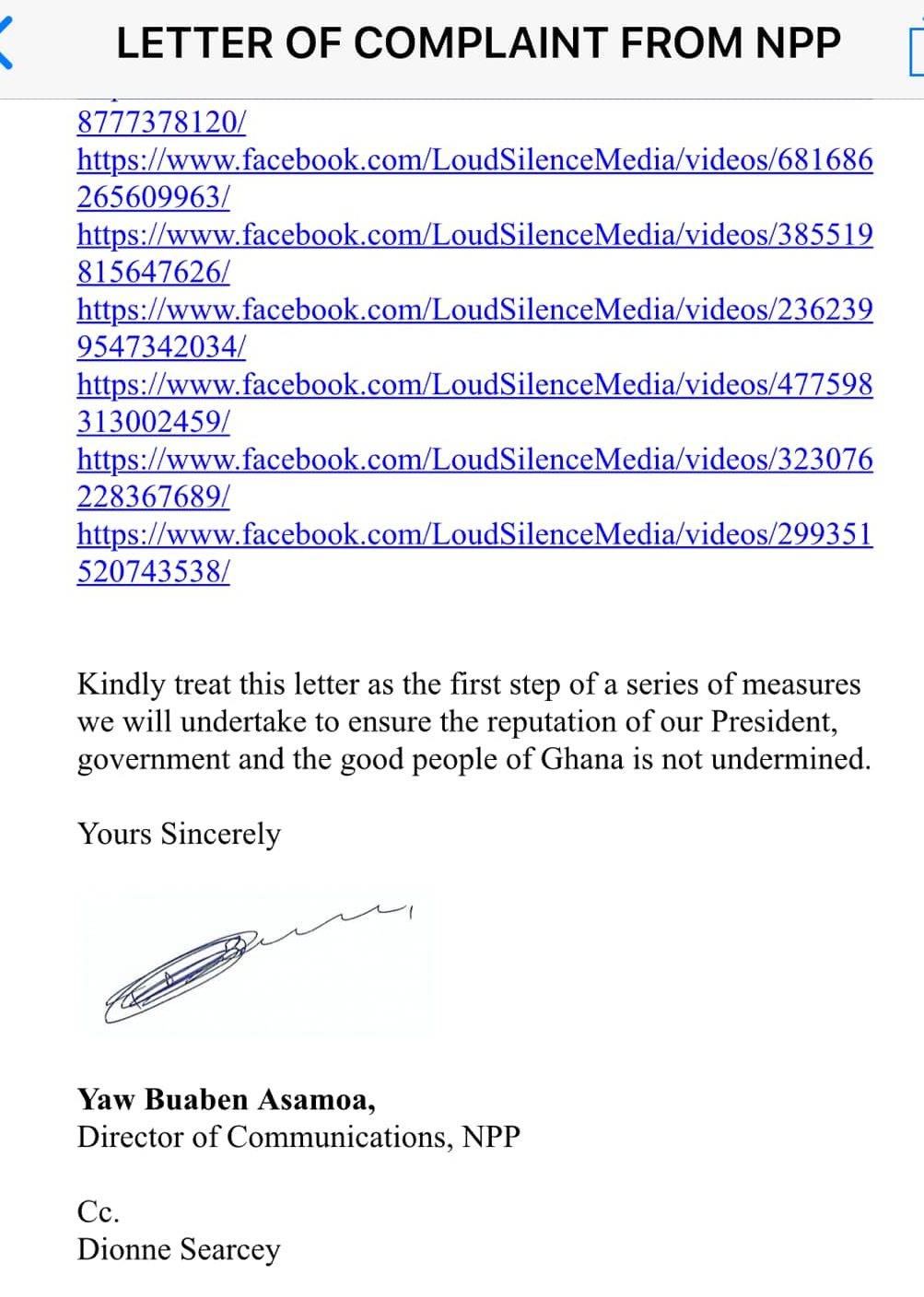 By: Efo Korsi Senyo / awakenewsonline.com